Born of Betrayal: The League: Nemesis Rising (CD-Audio)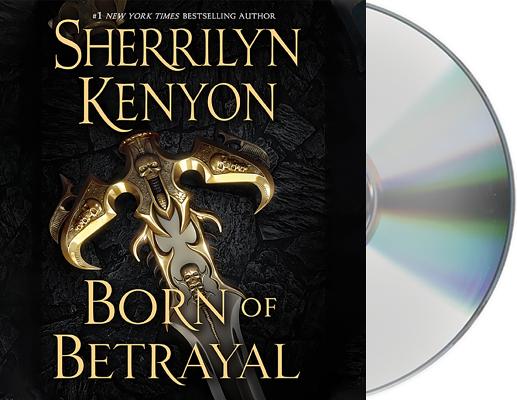 Other Books in Series
This is book number 8 in the The League: Nemesis Rising series.
Description
---
Years ago, family loyalty caused Fain Hauk to give up everything he loved: His military career. His planet. His fiancée. Even his name.
Now decades later, everything has changed. He's built a new life out of the ashes of his old, and he's vowed to never let anything threaten his loved ones again.
But when old enemies align themselves with new ones, he's caught in the middle of a brutal war. And when fate throws his former fiancée back into his world and she has her own agenda that includes taking his head for what he did to her years ago, more than just his life is at stake. The fate of the Ichidian universe and that of his brothers-in-arms hangs in the balance. Winner take all.
It's killed or be killed, and never has the battle been more fierce...
Or more fun, in Born of Betrayal, the next League: Nemesis Rising audiobook from #1 New York Times bestselling author Sherrilyn Kenyon!
About the Author
---
New York Times
bestselling author Sherrilyn Kenyon is a regular in the #1 spot. This extraordinary bestseller continues to top every genre in which she writes, including manga and graphic novels. More than 70 million copies of her books are in print in more than one hundred countries. Her current series include The Dark-Hunters, The League, Deadman's Cross, Chronicles of Nick, Hellchasers, Mikrochasers, and The Lords of Avalon. Her Chronicles of Nick and Dark-Hunter series are soon to be major motion pictures.
Fred Berman is a five-time winner of the AudioFile Earphone Award for Audiobook Narration and the recipient of the 2013 Audie Award for narration in Spy the Lie. He has read a number of audiobooks for young listeners, including Judy Blume's Soupy Saturdays with The Pain & The Great One and Andrew Clements's The Last Holiday Concert. He has also narrated the audiobooks for Robert Kirkman's popular series, The Walking Dead.
Berman is an accomplished actor of both the stage and screen as well, performing on Broadway as Timon in The Lion King and off-Broadway in Hamlet, Twelfth Night, and King Lear. On television, Berman has had roles on NBC's hit series Smash as well as All My Children and Law and Order. He lives in New York City.
Praise For…
---
"[A] publishing phenomenon . . . [Sherrilyn Kenyon is] the reigning queen of the wildly successful paranormal scene . . . Just one example of arguably the most in-demand and prolific authors in America these days." —Publishers Weekly
"Kenyon's writing is brisk, ironic and relentless imaginative. These are not your mother's vampire novels." —Boston Globe
"[An] engaging read." —Entertainment Weekly
"Very ably and skillfully narrated...solid entertainment from beginning to end and very highly recommended listening for all science fiction enthusiasts. 'Born of Betrayal' will prove to be an enduringly popular addition to personal and community library Science Fiction audio book collections.' -Midwest Book Review