Operational Updates
Reopening for in-person browsing: JUNE 6
store hours: 12pm to 6pm everyday
We are still accepting online orders, as well as care package orders at this link.
New Customer Guidelines:
No Mask, No Entry. If you don't have a mask, knock on the door and a staff member will bring you one that you can keep.
Browse with intention. Don't touch every book in the store if you don't have to.
In order to ensure touchless checkout, we are not accepting cash at this time.
Only 7 customers are allowed in the store at one time.
No pets at this time.
Children need to be vigorously supervised; they cannot leave your side while you are browsing.
All seating areas are closed.
Our tea service is currently suspended, but you can still buy the tea leaves to make at home.
The Juliette Society (Paperback)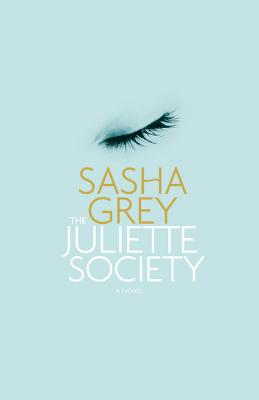 Description
---
Before we go any further, let's get this out of the way. I want you to do three things for me.

One. Do not be offended by anything you read beyond this point.

Two. Leave your inhibitions at the door.

Three, and most important. Everything you see and hear from now on must remain between us. Now, let me take you to a place you've never been before...

Film student Catherine has a secret: a long-held dream, the source of all her sexual imaginings. A dream full of desires of which she is ashamed and embarrassed. And these vivid dreams eventually find their way into her everyday life. One night, at a club, she meets at a man who leads her into a strange world. And soon she is drawn toward the Juliette Society, an exclusive secret society in which all the deepest, darkest fantasies are explored. But for those who join this world, there is no turning back.
About the Author
---
Sasha Grey is an actress, model, musician, and former pornographic actress. Her film and television work includes Steven Soderbergh's The Girlfriend Experience and HBO's Entourage. Grey is also a member of the industrial band aTelecine.

Praise For…
---
"A tantalising debut."—The Sun

"The writing is fantastic, her take on life and sex and everything in between is fascinating and Catherine was a very complex character . . . The Juliette Society was a very interesting read."—Chick Lit Reviews

"[Sasha Grey] knows what she's talking about. More shockingly, she knows how to write vividly AND how to whip up a stonking plot. Hot stuff."—Star Magazine

"Set to be the next EL James."—Independent

"The Juliette Society is erotica with a difference . . . definitely one to add to your reading list."—Cosmopolitan UK

"Very much the Fifty Shades of Grey for 2013."—Dazeddigital.com

"An impressive debut from Sasha Grey, who writes with an easy confidence . . . This is the perfect read for someone who fancies a bit of intelligent sauce."—BestChickLit.com

"Perfect for those needing a post-Fifty Shades fix."—Grazia

"This sexy debut is a sizzling holiday read."—Fabulous Magazine