Trap Jam (Lorimer SideStreets) (Library Binding)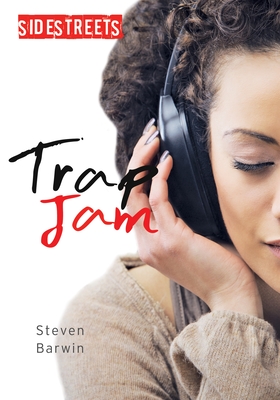 $27.99
Backordered or Out of Print
Description
---
Olivia spends her nights drumming in a band, hanging out in clubs and drinking, and her days hungover at school. When her bandmate Lucas catches Olivia talking to her friend Raymond in the women's washroom, he beats up Raymond in a jealous rage. When Lucas tells Olivia that Raymond's criminal brother is looking for them for payback, they go on the run together. Lucas keeps Olivia drunk and off-balance, telling her he loves her and pressuring her to have sex with him. When Olivia finally discovers that the story about Raymond's brother is a lie, she realizes she has to get out of Lucas's obsessive trap.
Distributed in the U.S by Lerner Publishing Group.
About the Author
---
STEVEN BARWIN is a middle school teacher in Thornhill, ON. He is the author of seven books in the Lorimer Sports Stories series, including Spiked, named one of Resource Links Best for 2013.