Operational Updates
Reopening for in-person browsing: JUNE 6
store hours: 12pm to 6pm everyday
We are still accepting online orders, as well as care package orders at this link.
New Customer Guidelines:
No Mask, No Entry. If you don't have a mask, knock on the door and a staff member will bring you one that you can keep.
Browse with intention. Don't touch every book in the store if you don't have to.
In order to ensure touchless checkout, we are not accepting cash at this time.
Only 7 customers are allowed in the store at one time.
No pets at this time.
Children need to be vigorously supervised; they cannot leave your side while you are browsing.
All seating areas are closed.
Our tea service is currently suspended, but you can still buy the tea leaves to make at home.
The Forever Summer (Compact Disc)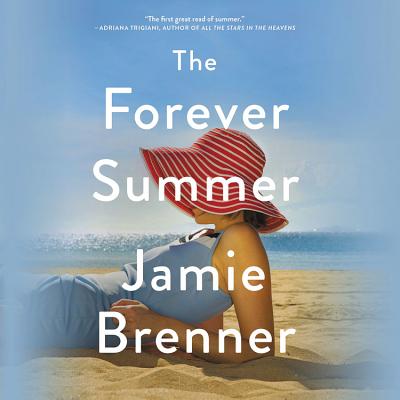 Description
---
Marin Bishop has always played by the rules, and it's paid off: at twenty-eight she has a handsome fiance, a prestigious Manhattan legal career, and the hard-won admiration of her father. But with one careless mistake, she's on the verge, suddenly, of losing everything. When a forbidden tryst with a high-powered partner at her firm is exposed, Marin finds herself unemployed and alone, all in a single day, and terrified to admit such messiness to her parents, whose thirty-year marriage is, in her eyes, the model romance.Before Marin can summon the courage to face her family, a young woman from LA, Rachel Moskowitz, shows up, claiming to be Marin's half-sister and urging Marin to accompany her on a soul-searching journey to Cape Cod. Needing to escape and looking for her own answers, Marin soon finds herself on a surreal road trip to Provincetown, where she and Rachel seek refuge with Amelia, Rachel's paternal grandmother and the longtime owner of a beloved beachside inn on the verge of shuttering. Just when it seems like things can't get any more complicated, Marin's mother appears at the inn, bringing with her shocking truths that will shake Marin's beliefs--in love, in her own identity, and in where she came from--even further. Full of delicious descriptions of coastal New England and richly imagined characters, The Forever Summer is an emotional, hot-topic page-turner and a powerful exploration of what happens when our notions of love, truth, and family are put to the ultimate test.