By Her Touch (Blank Canvas #2) (Mass Market Paperbound)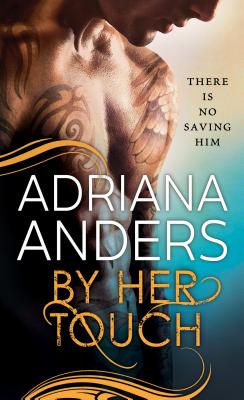 $7.99
Usually Ships in 1-5 Days
Description
---
"Anders has created wonderful variations on the beauty and the beast theme and the damsel-in-distress trope, a greatly tormented hero, and a powerful mix of menace and romance." --Booklist
Second in an exciting contemporary romance series, Undercover cop Clay Navarro moved to a small town to rid himself of the last reminders of his past, but the gentle touch of Georgette Hadley will leave new marks on his skin-and his heart.
Clay left the Sultans biker gang a changed man. Its ringleaders may be awaiting trial, but he wears the memory of his time in that hell tattooed across his skin. He figures he doesn't have space in his messed-up life for anything gentle?not now, maybe not ever.
Besides, what woman could possibly want the man he's become?
Dr. Georgette Hadley is drawn to the damaged stranger's pain, intimidated but intrigued by the warmth that lies beneath Clay's frightening exterior. She thrills at the way he gentles at her touch...and under his rough hands, she burns with a passion she never thought she'd know.
But when the Sultans return looking for revenge, Georgette finds herself drawn into the dirty underbelly of a life forged in violence...that not even her touch may be able to heal.
Blank Canvas series:
Under Her Skin (Book 1)
By Her Touch (Book 2)
In His Hands (Book 3)
Praise for Blank Canvas:
"A dark and emotional tale that will make your spine tingle as well as your heart."--SARINA BOWEN, USA Today bestselling author of Bittersweet for Under Her Skin
"The perfect romance...a hint of danger, a whole lot of spice, and an HEA you believe in."--ANNE CALHOUN, award-winning author of Under the Surface for Under Her Skin
"Emotionally riveting page-turner."--Publishers Weekly STARRED for Under Her Skin
"Incredibly sexy, heartbreaking, and intense."--Kirkus STARRED for Under Her Skin
"Gripping and] emotionally satisfying."--Publishers Weekly STARRED for By Her Touch
"Anders has created wonderful variations on the beauty and the beast theme with] a greatly tormented hero, and a powerful mix of menace and romance."--Booklist for By Her Touch