Operational Updates
Reopening for in-person browsing: JUNE 6
store hours: 12pm to 6pm everyday
We are still accepting online orders, as well as care package orders at this link.
New Customer Guidelines:
No Mask, No Entry. If you don't have a mask, knock on the door and a staff member will bring you one that you can keep.
Browse with intention. Don't touch every book in the store if you don't have to.
In order to ensure touchless checkout, we are not accepting cash at this time.
Only 7 customers are allowed in the store at one time.
No pets at this time.
Children need to be vigorously supervised; they cannot leave your side while you are browsing.
All seating areas are closed.
Our tea service is currently suspended, but you can still buy the tea leaves to make at home.
Couldn't Ask for More (Southern Gentlemen #2) (Mass Market Paperbound)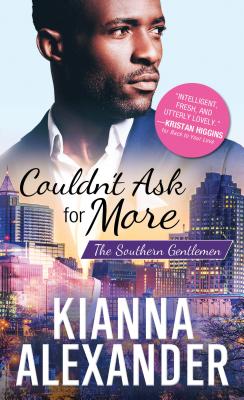 $12.99
Usually Ships in 1-5 Days
Description
---
"A lush, beautifully written story about the indelible mark of first love. Intelligent, fresh, and utterly lovely."--KRISTAN HIGGINS for Back to Your Love
Fake engagements are a dangerous business.
Bryan James's job is on thin ice unless he can secure a contract with a popular design house. He knows his best friend's sister can help--but her terms are more than he bargained for.
Alexis Devers's debut fashion line is a hit. But when Alexis's publicist tells buyers that it landed her a wealthy, gorgeous fianc , Alexis needs to come up with one--fast. Bryan's offer to strike a deal is perfectly timed. She's more than willing--on one condition...
It's the perfect plan...until feelings start getting in the way. Suddenly, the dangers of mixing business and pleasure become much more real than either of them expected.
The Southern Gentlemen series:
Back to Your Love (Book 1)
Couldn't Ask for More (Book 2)
What People Are Saying About Back to Your Love:
"The romantic ride of a lifetime."--Heroes and Heartbreakers
"Worth every moment...true depth of feeling."--Harlequin Junkies
"A strong introduction to a new series."--RT Book Reviews, 4 Stars