Wicked Cowboy Wolf (Mass Market Paperbound)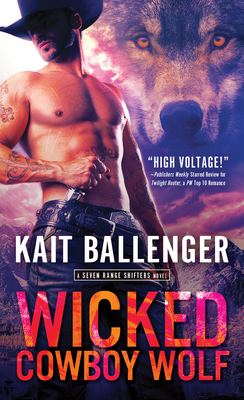 $7.99
Coming Soon - Available for Pre-Order Now
Description
---
If they think he's wild now, they haven't seen anything...
Years ago former Grey Wolf Jared Black took the fall for a murder and was driven from his pack. Now he's the mysterious criminal cowboy wolf known only as The Rogue. He's a fierce protector of vulnerable loners, but now that a vampire threat endangers all wolves, he must confront the pack again, including the only woman he's ever loved.
Maeve Gray has her own battles to fight. Pack duties dictate her every move--and she's sick of it. Ever since she escaped the clutches of her pack's enemies, her one goal has been defeating the bloodsucking monsters for good. But each passing day further risks the lives of her friends and family. Mae needs a solution--and fast--so when The Rogue shows up on the Grey Wolf ranch, offering everything Mae's heart desires, she has no choice but to trust him. But for this cowgirl, sleeping with the enemy could prove as deadly as it is desirable...
Seven Range Shifters Series:
Cowboy Wolf Trouble (book 1)
Cowboy in Wolf's Clothing (book 2)
Wicked Cowboy Wolf (book 3)
What People Are Saying About Kait Ballenger:
"This story has it all--a heroine with grit, and a hero who backs up his tough talk with action."--Fresh Fiction for Cowboy Wolf Trouble
" A] mix of action and steamy sex... Crash-bang excitement."--Publishers Weekly for Cowboy Wolf Trouble
"With action, tension, and heat...hits all the sweet spots of paranormal romance. Recommend to readers of Nalini Singh and Maria Vale."--Booklist for Cowboy in Wolf's Clothing
"High-voltage "--Publishers Weekly STARRED review for Twilight Hunter, a PW Top 10 Romance