Operational Updates
Reopening for in-person browsing: JUNE 6
store hours: 12pm to 6pm everyday
We are still accepting online orders, as well as care package orders at this link.
New Customer Guidelines:
No Mask, No Entry. If you don't have a mask, knock on the door and a staff member will bring you one that you can keep.
Browse with intention. Don't touch every book in the store if you don't have to.
In order to ensure touchless checkout, we are not accepting cash at this time.
Only 7 customers are allowed in the store at one time.
No pets at this time.
Children need to be vigorously supervised; they cannot leave your side while you are browsing.
All seating areas are closed.
Our tea service is currently suspended, but you can still buy the tea leaves to make at home.
Shadow Fall (Paperback)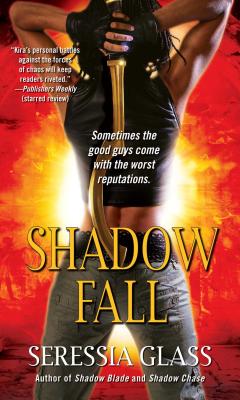 $23.99
Usually Ships in 1-5 Days
Description
---
The third installation of the thrilling Shadowchaser series featuring a multiracial heroine who serves the Universal Balance as a Shadowchaser seeking out the Fallen as they sow discord and chaos. Truth is the most dangerous weapon of all... Kira Solomon's life has never been simple. Battling against the Fallen, serving the Egyptian goddess Ma'at, becoming romantically involved with a 4,000-year-old Nubian warrior--these are now everyday realities. But something is changing. Kira's magic is becoming dangerously unpredictable, tainted by the Shadow she has been trained to destroy. Matters grow worse when an Atlanta museum exhibit based on the Egyptian Book of the Dead turns out to have truly sinister properties. As the body count rises, even long-trusted allies start to turn against Kira. She can hardly blame them--not when the God of Chaos is stalking her dreams and the shocking truth about her origins is finally coming to light. As one of the good guys, Kira was a force to be reckoned with. But if the only way to stop a terrifying adversary is to fight Shadow with Shadow, then she's ready to find out just how very bad she can be...