Operational Updates
Click HERE for the most updated hours, customer guidelines and updates to store policy.
Highlander Undone (Paperback)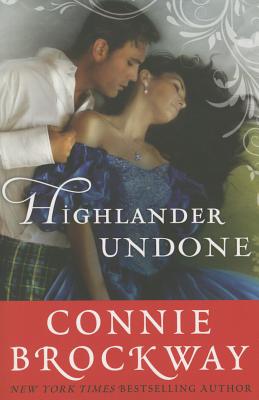 Description
---
While recovering at his uncle's estate from wounds sustained in the Sudan, Jack Cameron--a loyal Scottish captain in the British army--is haunted by the words of a dying officer: one of Her Majesty's Black Dragoons is aiding the slavers they were sent to suppress. But how will he find the traitor without sending the culprit to ground? He finds a way while listening to the voices beneath his open window--particularly those of Addie Hoodless, a beautiful widow, and her brother, Ted, a famed artist commissioned to paint portraits of the Black Dragoons' senior officers.
Posing as an artist, Jack decides to infiltrate the close circle of friends at Ted's studio to listen in on the unguarded conversations of the officers. But first, he must win Addie's trust despite the emotional wounds of her past. Will Jack dupe the only woman he has ever loved or stand down from hunting the traitor? If his real identity is exposed, Addie's life will be in terrible danger.