Operational Updates
Click HERE for the most updated hours, customer guidelines and updates to store policy.
Let It Breathe (Paperback)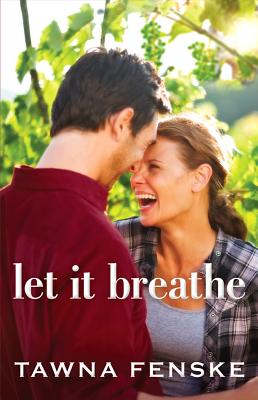 Description
---
Forbidden fruit can be downright intoxicating.
Vineyard manager Reese Clark is determined to bring her family's Oregon winery into the big leagues, and she knows building a new tasting room and event pavilion is her ticket there. Having her ex-husband's best friend--and her secret college crush--turn up to head the construction project, however, doesn't pair well with her plans. Between her nauseating lovebird parents; her motorcycle-riding, pot-growing grandfather; and her pet alpaca, fond of head-butting groins, Reese has more than enough chaotic characters in her life.
Back in college, Clay Henderson was more likely to be sprawled over a bar than building one. But even if the new clean-living Clay has matured as deliciously as an oak-aged chardonnay, he's still off-limits. As Reese's well-laid plans for the winery crumble like bad cork, Clay, the newly sober gentleman, is sweet enough to rescue Reese from a wardrobe malfunction and still spicy enough to play "I Never" with her. Can he overcome his bad-boy reputation to offer her a love too heady to ignore?