Operational Updates
Reopening for in-person browsing: JUNE 6
store hours: 12pm to 6pm everyday
We are still accepting online orders, as well as care package orders at this link.
New Customer Guidelines:
No Mask, No Entry. If you don't have a mask, knock on the door and a staff member will bring you one that you can keep.
Browse with intention. Don't touch every book in the store if you don't have to.
In order to ensure touchless checkout, we are not accepting cash at this time.
Only 7 customers are allowed in the store at one time.
No pets at this time.
Children need to be vigorously supervised; they cannot leave your side while you are browsing.
All seating areas are closed.
Our tea service is currently suspended, but you can still buy the tea leaves to make at home.
Obscura (Paperback)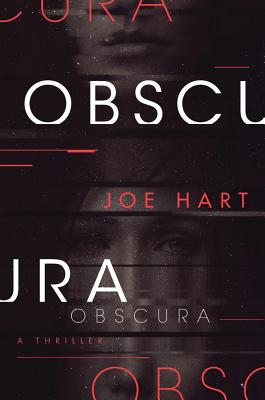 Description
---
She's felt it before...the fear of losing control. And it's happening again.
In the near future, an aggressive and terrifying new form of dementia is affecting victims of all ages. The cause is unknown, and the symptoms are disturbing. Dr. Gillian Ryan is on the cutting edge of research and desperately determined to find a cure. She's already lost her husband to the disease, and now her young daughter is slowly succumbing as well. After losing her funding, she is given the unique opportunity to expand her research. She will travel with a NASA team to a space station where the crew has been stricken with symptoms of a similar inexplicable psychosis--memory loss, trances, and violent, uncontrollable impulses.
Crippled by a secret addiction and suffering from creeping paranoia, Gillian finds her journey becoming a nightmare as unexplainable and violent events plague the mission. With her grip weakening on reality, she starts to doubt her own innocence. And she's beginning to question so much more--like the true nature of the mission, the motivations of the crew, and every deadly new secret space has to offer.
Merging thrilling science-fiction adventure with mind-bending psychological suspense, Wall Street Journal bestselling author Joe Hart explores both the vast mysteries of outer space and the even darker unknown that lies within ourselves.