3000 Miles to Jesus: Pilgrimage as a Way of Life for Spiritual Seekers (Paperback)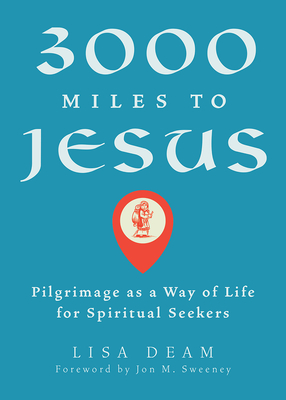 $17.99
Backordered or Out of Print
Description
---
Propelled by a desire for the sacred, spiritual seekers of the Middle Ages were masters of pilgrimage, dedicated to their journeys of religious devotion. Their epic voyages took them across continents and treacherous mountain passages, and were undertaken with a keen awareness of the possible perils of the journey. Still, by faith, they went on pilgrimage in hopes of tracing the steps of Jesus in the holy city of Jerusalem.
In 3000 Miles to Jesus Lisa Deam invites us to embrace the adventure of spiritual pilgrimage in our everyday lives. Bringing alive the rich stories of medieval pilgrims, she offers an intimate look at these quests for the sacred, helping us draw rich application for our walks of faith today. To take this road, we won't have to give up flushing toilets, warm beds, or cell phones. But we are invited to travel the rugged terrain of faith: journeying in risk and adventure through unfamiliar territory, across the unknown seas of the spiritual life, meeting life's difficult passages of loss, accompanied by the temptation to turn back even as we march on. In meeting challenges in the wise company of the ancient pilgrims, we learn hope and resolve as we walk a wild and wonderful way to a city that shimmers beyond a horizon we cannot yet see. We are headed for the Jerusalem of our hearts.
When we understand the risks taken and the courage and conviction driving the medieval pilgrim, a bigger picture of a lifelong journey of faith comes into view. We are opened up to the sacred world before us in new and unexpected ways.