Echoes in the Walls (Compact Disc)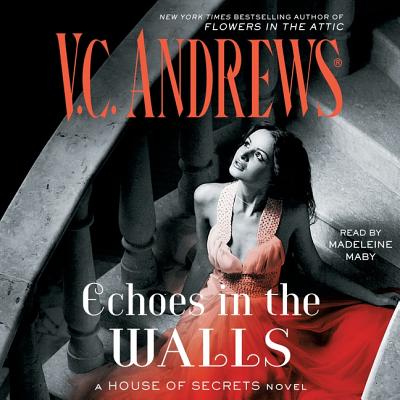 $39.99
Backordered or Out of Print
Description
---
New York Times bestselling author and literary phenomenon V.C. Andrews (Flowers in the Attic, My Sweet Audrina) presents the second book in the gothic saga of romance, class divisions, and the family secrets that began with House of Secrets.
The grand, gothic Wyndemere House is a labyrinth, containing as many secrets as it does corners obscured in shadow. Home to the Davenports, a wealthy and distinguished family, Fern Corey and her mother have lived there as servants for Fern's entire young life. Despite their difference in station, Fern and Dr. Davenport's son, Ryder, have always been extremely close. Which was never a problem... until they came of age.
An intimate encounter following a high school prom brings the pair near-tragic consequences, and the forces of fate, arrogance, and class prejudice gather to crush their warm relationship. Still, the real threat to their happiness is something no one can control: the past, and the unspoken truths that lurk there.
Fern and Ryder's parents suffer with empathy, they themselves caught in the emotional maze the house creates. When the slow revelations of Wyndemere's secrets finally unfold, everyone party to them will become entangled in a treachery more complete than any could have imagined.
For the past is never really past, no matter what age you are.