Operational Updates
Click HERE for the most updated hours, customer guidelines and updates to store policy.
Persuasion (Paperback)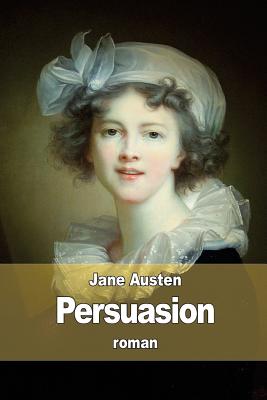 $10.95
Usually Ships in 1-5 Days
Description
---
Veuf et p re de trois filles, le baronnet Walter Eliot est ruin . Il doit laisser sa propri t en location pour se retirer Bath. Sa fille Elisabeth le suit tandis que ses deux autres filles restent dans la r gion, Anne toujours c libataire 28 ans trouvant refuge chez sa soeur Mary. Les nouveaux locataires de la propri t arrivent, il s'agit de l'amiral Croft et de sa femme. Celle-ci a un fr re, le Capitaine Wentworth, qui a t fianc il y a quelques ann es avec Anne. Celle-ci n'avait pas donn suite cette liaison, suivant l'avis de son amie, Lady Russell, qui trouvait le capitaine d'un rang inf rieur indigne d'Anne. Mais les ann es ont pass , le capitaine rend visite sa soeur, il a r ussi et s'est enrichi, il cherche se marier. Anne n'a pas oubli Wentworth... Persuasion marque une nette rupture avec les ouvrages pr c dents d'Austen, par la chaleureuse attitude des personnages positifs qu'il met en sc ne, en fort contraste avec les h ros souvent ternes, hautains ou peu cordiaux rencontr's auparavant, et dont le Mr Darcy de Orgueil et Pr jug's est l'exemple extr me.