Chase for Cocaine's High at All Time Low: (Battle against cocaine being won?) (Hardcover)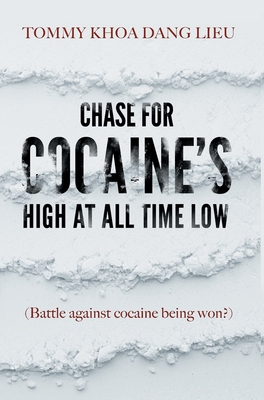 $31.99
Backordered or Out of Print
Description
---
Law enforcement around the world have put a strangle-hold on the cocaine industry. As a result, drastic changes in the potency and physical properties of the cocaine available in the eastern Canadian market have occurred over the past 25+ years. Not only have there been changes to the drug itself, but these changes have also resulted in transformation of the behaviour of users and the areas of Toronto (and other major world cities) affected by cocaine trafficking and use.

The bottom line? The cocaine available today is measurably less potent and of a far lesser quality than that available in the past. And this deterioration is only going to continue, as global trends suggest that it will be next to impossible to produce cocaine of the same potency as 25 years ago, particularly due to the success and progress of law enforcement across the globe.

Tommy Khoa Dang Lieu chronicles his experiences in the cocaine and drug trade, weaving a compelling argument that combines lived experience with hard data to paint a picture of the decline of the once-lucrative cocaine industry.