The Night Field (Hardcover)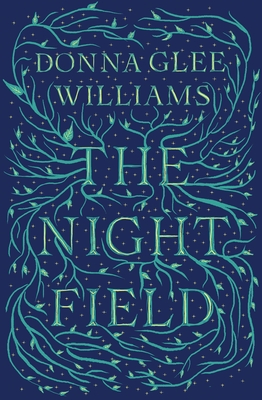 $28.00
Backordered or Out of Print
Description
---
A magnificent, moving ecological fable: welcome to The Real, where Pyn-Poi's people live in harmony with nature - until a brown fog threatens their whole world.
Pyn-Poi's mother Marak wants her to grow up to be the matriarch of the tribe, learning how to cook, to make medicines, how to care for everyone, but Pyn-Poi would rather be out among the trees like her father Sook-Sook, learning how persuade tree roots into bridges, to feel when shoots are too crowded, when drooping leaves need attention.

Then something starts going wrong in The Real: when the rains come, instead of nourishment, they bring a stinking brown fog that's poisoning people and plants alike. Pyn-Poi is the treewoman now: it's her job. Their only chance is for her to climb to the land beyond the Wall, where the Ancestors live, to plead for their intercession.

Pyn-Poi never expected to find a whole new world up there, with people who are very different from her own family and friends - a land where they are killing nature, and that's killing The Real.
The trees have a job for Pyn-Poi, and to succeed, she is going to have to be brave and strong and true - no matter what.

​"A moving ecological fable, written with her signature grace and compassion" -Elaine Isaak, author of The Singer's Legacy
About the Author
---
Pushcart Prize-nominee Donna Glee Williams was born in Mexico, the daughter a Kentucky farm-girl and a Texas large-animal vet. She graduated from Tulane University, then earned an MFA and Ph.D. from Louisiana State University. Her years of wayfaring across twenty countries and four continents include a Fulbright Fellowship to study pesticide issues among small cotton farmers in India, which is where she found the inspiration for The Night Field. She's worked as turnabout crew on a schooner, librarian, environmental activist, registered nurse, educator, editor and creative coach, as well as writing two fantasy novels, The Braided Path and Dreamers, as well as poetry and nonfiction. She lives in the Blue Ridge Mountains of North Carolina.