Operational Updates
Reopening for in-person browsing: JUNE 6
store hours: 12pm to 6pm everyday
We are still accepting online orders, as well as care package orders at this link.
New Customer Guidelines:
No Mask, No Entry. If you don't have a mask, knock on the door and a staff member will bring you one that you can keep.
Browse with intention. Don't touch every book in the store if you don't have to.
In order to ensure touchless checkout, we are not accepting cash at this time.
Only 7 customers are allowed in the store at one time.
No pets at this time.
Children need to be vigorously supervised; they cannot leave your side while you are browsing.
All seating areas are closed.
Our tea service is currently suspended, but you can still buy the tea leaves to make at home.
Autumn (Pleasure Quartet #1) (MP3 CD)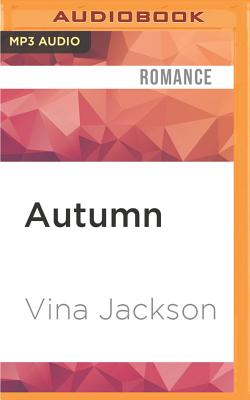 Other Books in Series
This is book number 1 in the Pleasure Quartet series.
Description
---
I always knew I was different from other women. An eminent psychiatrist has established there are five stages of grief: denial, anger, bargaining, depression, and acceptance. When Dominik died, I experienced none of these. I initially found myself reeling in shock, and then all I could do was miss him, miss him and miss him over and again. Missed his presence, his words, the familiar hard warmth of his body in the bed next to me when I awoke on cold winter mornings and, shamelessly, evoked all the many ways he would make love to me, the rawness of his domination, and how I opened myself to him and his desires like no other man before him.