Operational Updates
Click HERE for the most updated hours, customer guidelines and updates to store policy.
The Fine Point of His Soul (Paperback)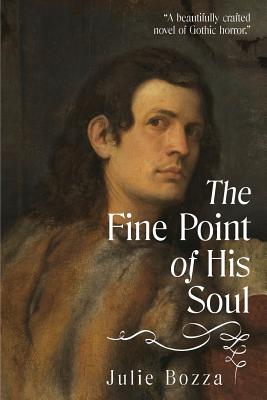 $12.00
Usually Ships in 1-5 Days
Description
---
He was the shameful cause of his sister Elena's death and he stole state papers from England, yet Adrian Hart is feted by the best of society in Rome, and boldly dubs himself 'Iago'. Determined to avenge Elena, his unrequited love, Lieutenant Andrew Sullivan asks the advice of poet and Shakespearian John Keats, and his artist friend Severn. Soon Percy Bysshe and Mary Shelley join them, then Lord Byron and his servant Fletcher. But how can the seven of them work against this man, when they can't even agree what he is? The atheist Shelley insists that Hart is an ordinary man, while Byron becomes convinced he's the Devil incarnate, and Keats flirts with the idea that he's Dionysius...As death and despair follow in Hart's wake, Sullivan knows he must do something to stop Hart before even Sullivan himself succumbs - but what...?
About the Author
---
I was born in England and lived most of my life in Australia before returning to the UK some years ago; my dual nationality means that I am often a bit too cheeky, but will always apologize for it. I have been writing fiction for over thirty years, mostly for the enjoyment of myself and my friends, but writing is my love and my vocation so of course that's where my dreams and ambitions are. In the meantime, technical writing helps to pay the mortgage, while I also have fun with web design, reading, watching movies and television, knitting, and imbibing espresso.