Plain Dead (Paperback)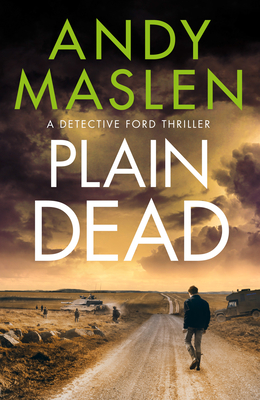 $15.95
Backordered or Out of Print
Description
---
Suicide or murder? DI Ford is sure there's a killer to catch, but time is running out.
A young female soldier is found on Salisbury Plain, her throat cut and a bloody knife in her dead hand. Everyone assumes that she killed herself. But something doesn't feel right to DI Ford; the whole scene seems staged. Convinced of foul play, and despite fierce opposition from the army brass and his own superiors, Ford launches a murder investigation.
Years on from his wife's death, Ford is still struggling with guilt and whether or not to tell his son the truth about what really happened. When his CSI partner confronts him about the tragedy, he knows he has to confess sooner or later. But the living can wait; the dead are calling. With the victim's regiment due to deploy to Somalia, taking any suspects and evidence with them, Ford has just days to apprehend the killer.
His career on the line and his relationship with his son in the balance, Ford has to work fast if he is going to bring justice to the dead--and closure to the living.