Operational Updates
Reopening for in-person browsing: JUNE 6
store hours: 12pm to 6pm everyday
We are still accepting online orders, as well as care package orders at this link.
New Customer Guidelines:
No Mask, No Entry. If you don't have a mask, knock on the door and a staff member will bring you one that you can keep.
Browse with intention. Don't touch every book in the store if you don't have to.
In order to ensure touchless checkout, we are not accepting cash at this time.
Only 7 customers are allowed in the store at one time.
No pets at this time.
Children need to be vigorously supervised; they cannot leave your side while you are browsing.
All seating areas are closed.
Our tea service is currently suspended, but you can still buy the tea leaves to make at home.
Nevermore (Paperback)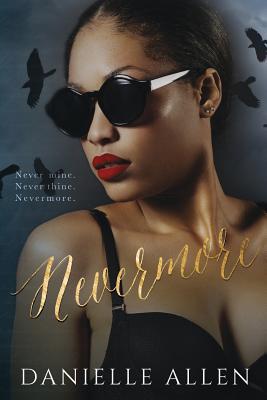 $15.00
Usually Ships in 1-5 Days
Description
---
Nevermore ** contemporary romance meets Edgar Allan Poe's "The Raven" ** Love and loss. Passion and pain. I've always been a fan of Edgar Allan Poe because his work epitomized how one can be driven mad by the truth and freedom of those emotions. So, when I needed to put the finishing touches on my doctoral research on Poe, I returned to my hometown of Richmond, VA-a place Poe also considered home. In truth, I could've gone anywhere. But Jackson Parker was back in Richmond. Best friends since we were twelve, JP was my support system. Separated by life but connected by technology, our relationship always had a flirty undercurrent, but it wasn't sexual. Although our attraction was mutual, our affection was platonic. Until it wasn't. I didn't know when it happened. I didn't know why it happened. I didn't know how it happened. But love and loss, passion and pain collided in September and when I found the truth in the madness, that set me free.
About the Author
---
Danielle Allen is a lover of football, fashion, film and fiction. From karaoke nights to vacationing and everything in between, she enjoys making the most out of the life in which she's been blessed. Danielle spends her days teaching and event planning and her nights writing. Danielle Allen is the contemporary romance author of the Back to Life Series (Back to Life, Back to Reality, and the standalone spin-off, Back to December), Love Discovered in New York, Autumn & Summer, the Heartache Series (Heartache, Heartfelt, and the not yet released spin-off, Heartless*), Work Song, The One, and After The One.