Operational Updates
Reopening for in-person browsing: JUNE 6
store hours: 12pm to 6pm everyday
We are still accepting online orders, as well as care package orders at this link.
New Customer Guidelines:
No Mask, No Entry. If you don't have a mask, knock on the door and a staff member will bring you one that you can keep.
Browse with intention. Don't touch every book in the store if you don't have to.
In order to ensure touchless checkout, we are not accepting cash at this time.
Only 7 customers are allowed in the store at one time.
No pets at this time.
Children need to be vigorously supervised; they cannot leave your side while you are browsing.
All seating areas are closed.
Our tea service is currently suspended, but you can still buy the tea leaves to make at home.
Imperfect Justice (Compact Disc)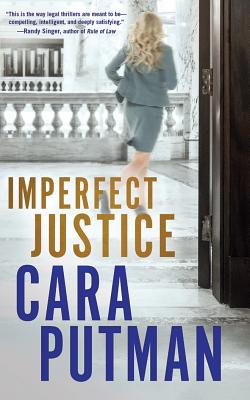 Description
---
The police say the woman was a murderer. Emilie Wesley knows they can't be talking about her client...but she can't prove it.
To the world it seems obvious: Kaylene Turner snapped and killed her daughter and then was shot by police. However, attorney Emilie Wesley knows a different story. Kaylene was a nurturer at heart looking for a way out of a controlling, abusive marriage. Kaylene's death shakes Emilie's world and her belief that she can make a difference for these women. Self-doubt plagues her, and she finds herself struggling to continue her work in the wake of tragedy.
Austen Billings thought he knew his sister--right up until he learned of the manner of her death. He receives a letter from Kaylene begging him to fight for custody of her daughters if anything should happen to her. No attorney in her right mind would take on his case, but Kaylene's letter claims Emilie Wesley will help him.
Thrown together in the race to save Kinley Turner from a father who isn't all that he seems, Emily and Austen pursue the constantly evasive truth. But if they can hang on to hope together, maybe they can save Kinley--and find a future for themselves in the process.