The Warning (CD-Audio)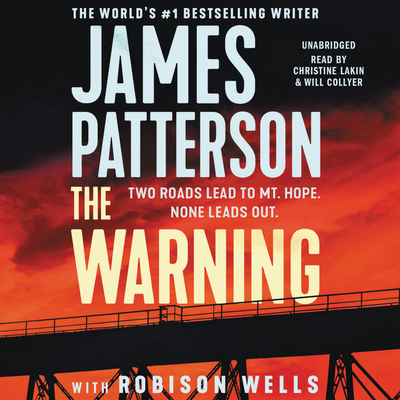 $20.00
Backordered or Out of Print
Description
---
In this fast-paced thriller, a power plant explosion takes a small-town community off the grid -- all while a terrifying force lurks in the shadows.
Two roads lead to Mount Hope. None leads out.
A small southern town was evacuated after a freak accident. As the first anniversary of the mishap approaches, some residents are allowed to return past the national guard roadblocks.
Mount Hope natives Maggie and Jordan quickly discover that their hometown is not as it was before. Downed cellular networks fail to resume service. Animals savagely attack humans. And the damaged power plant, where Jordan's father is an engineer, is under military lockdown.
As friends and family morph into terrifying strangers, Maggie and Jordan increasingly turn to each other. Their determination to discover who -- or what -- has taken control of Mount Hope soon has them caught in the crosshairs of a presence more sinister than any they could have imagined.
About the Author
---
James Patterson is the world's bestselling author. Among his creations are Alex Cross, the Women's Murder Club, Michael Bennett, and Maximum Ride. His #1 bestselling nonfiction includes Walk in My Combat Boots, Filthy Rich, and his autobiography, James Patterson by James Patterson. He has collaborated on novels with Bill Clinton and Dolly Parton and has won an Edgar Award, nine Emmy Awards, and the National Humanities Medal.