Operational Updates
Reopening for in-person browsing: JUNE 6
store hours: 12pm to 6pm everyday
We are still accepting online orders, as well as care package orders at this link.
New Customer Guidelines:
No Mask, No Entry. If you don't have a mask, knock on the door and a staff member will bring you one that you can keep.
Browse with intention. Don't touch every book in the store if you don't have to.
In order to ensure touchless checkout, we are not accepting cash at this time.
Only 7 customers are allowed in the store at one time.
No pets at this time.
Children need to be vigorously supervised; they cannot leave your side while you are browsing.
All seating areas are closed.
Our tea service is currently suspended, but you can still buy the tea leaves to make at home.
Ambush (Michael Bennett) (CD-Audio)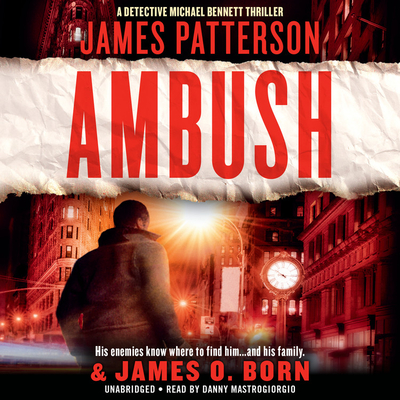 $20.00
Usually Ships in 1-5 Days
Description
---
Only Detective Michael Bennett stands in the way of two lethal cartels fighting for New York City's multi-million-dollar opioid trade. And they know where he and his family live.
An anonymous tip about a crime in Upper Manhattan proves to be a setup. An officer is taken down -- and, despite the attackers' efforts, it's not Michael Bennett.
New York's top cop is not the only one at risk. One of Bennett's children sustains a mysterious injury. And a series of murders follows, each with a distinct signature, alerting Bennett to the presence of a professional killer with a flair for disguise.
Bennett taps his best investigators and sources, and they fan out across the five boroughs. But the leads they're chasing turn out to be phantoms. The assassin takes advantage of the chaos, enticing an officer into compromising Bennett, then luring another member of Bennett's family into even graver danger.
Michael Bennett can't tell what's driving the assassin. But he can tell it's personal, and that it's part of something huge. Through twist after twist, he fights to understand exactly how he fits into the killer's plan, before he becomes the ultimate victim.
About the Author
---
James Patterson has had more New York Times bestsellers than any other writer, ever, according to Guinness World Records. Since his first novel won the Edgar Award in 1977 James Patterson's books have sold more than 375 million copies. He is the author of the Alex Cross novels, the most popular detective series of the past twenty-five years, including Kiss the Girls and Along Came a Spider. He writes full-time and lives in Florida with his family.