Lost in Austen: Create Your Own Jane Austen Adventure (Paperback)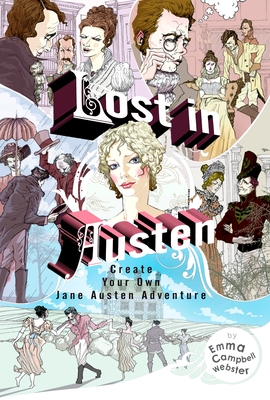 $15.00
Backordered or Out of Print
Description
---
Bringing together Jane Austen's most beloved characters and storylines—a clever, playful, interactive, and highly entertaining approach to the wildly popular novels in which you, the reader, decide the outcome

Name: Elizabeth Bennet.
Mission: To marry both prudently and for love.
How? It's entirely up to the reader.

The journey begins in Pride and Prejudice but quickly takes off on a whimsical Austen adventure of the reader's own creation. A series of choices leads the reader into the plots and romances of Austen's other works. Choosing to walk home from Netherfield Hall means falling into Sense and Sensibility and the infatuating spell of Mr. Willoughby. Accepting an invitation to Bath leads to Northanger Abbey and the beguiling Henry Tilney. And just where will Emma's Mr. Knightley fit in to the quest for a worthy husband? It's all up to the reader.

A labyrinth of love and lies, scandals and scoundrels, misfortunes and marriages, Lost in Austen will delight and challenge any Austen lover.
About the Author
---
Emma Campbell Webster graduated from Oxford University in 2003, where she specialized in Austen. She currently lives and works as an actress in London. This is Emma's first book.