Operational Updates
Reopening for in-person browsing: JUNE 6
store hours: 12pm to 6pm everyday
We are still accepting online orders, as well as care package orders at this link.
New Customer Guidelines:
No Mask, No Entry. If you don't have a mask, knock on the door and a staff member will bring you one that you can keep.
Browse with intention. Don't touch every book in the store if you don't have to.
In order to ensure touchless checkout, we are not accepting cash at this time.
Only 7 customers are allowed in the store at one time.
No pets at this time.
Children need to be vigorously supervised; they cannot leave your side while you are browsing.
All seating areas are closed.
Our tea service is currently suspended, but you can still buy the tea leaves to make at home.
The Stone Warriors: Kato (Paperback)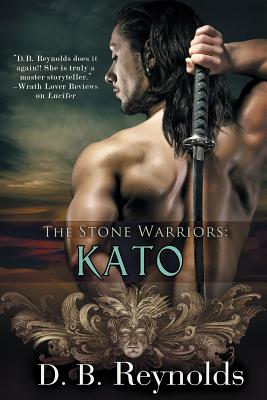 $15.95
Usually Ships in 1-5 Days
Description
---
It was a time when gods walked the earth, when armies fought not for bits of land, but for the very existence of humanity. On such a battlefield, five formidable warriors stood against an evil greater than any the earth had ever seen. But evil is not an honorable foe. Betrayed by someone they trusted, the warriors were cursed, one by one, tossed into the maelstrom of time, imprisoned in stone, their freedom resting on nearly impossible conditions. Until . . .
Kato Amadi . . . born of darkest sorcery, unstoppable on the battlefield, his magic is as deadly as his blade. But not even magic could save him from vicious betrayal. Trapped for millennia in darkness and silence, he is freed at last, only to find himself in the middle of a battle against the very beasts of hell he was created to destroy.

Grace Van Allen is a scholar of ancient languages who toils in the dim recesses of a museum basement with only a beautiful stone warrior to keep her company. But when Grace calls upon her silent warrior to help her translate an obscure new language, she breaks the ancient curse holding him prisoner . . . and frees three deadly demons to rampage through her city.

Tracking demons is what Kato was born to do, but he'll need Grace's help. And when they discover that Kato's enemy is still alive and still plotting against him, their hunt takes a dangerous turn, one that might just prove fatal for both of them . . .