Fury of Fire (Dragonfury #1) (Paperback)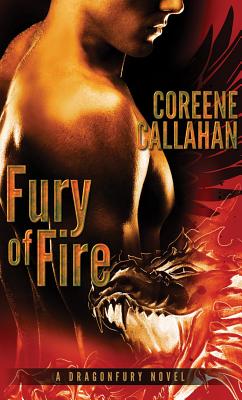 $11.95
Backordered or Out of Print
Other Books in Series
This is book number 1 in the Dragonfury series.
Description
---
A clandestine race of half-dragon, half-humans known as dragon shifters lives among us. Bastian, leader of the Nightfury dragon clan, is sworn to protect humankind at all costs. For him, honor and duty always come first. When the clan dictates he take a human mate to sire a son, he falters, aware that for a human to birth a dragon shifter she must die. Myst, the woman given into his care, is the most extraordinary he's ever met, and though he can't bear the thought of harming her he is bound by duty.
Myst loves her life in the human world, but Bastian has captured her heart in an instant of electric connection. But Bastian and his warriors are in the middle of a deadly battle with the Razorback dragon shifters, intent on killing every Nightfury clan member--and the humans they protect--the fate of their world and ours hangs in the balance.
An extraordinary blend of action, fantasy, and steamy romance, Fury of Fire brings to life a dangerous new world intertwined with the survival of humanity, all while exploring the meaning of honor and the nature of true love.