Hounds of the Lord: Great Dominican Saints Every Catholic Should Know (Paperback)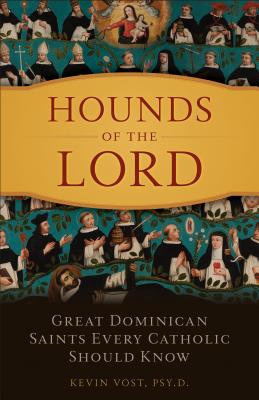 $18.95
Backordered or Out of Print
Description
---
They are called "Hounds of the Lord," and "Stoics on spiritual steroids." For 800 years they have barked out Christ's gospel message, saving countless souls and showing us how to think, do, and love for the glory of God.
Inspired by the stories of their saints, we join the Dominicans in celebrating the Jubilee of their first 800 years. In these pages, we draw inspiration and spiritual strength from the lives, lessons, and legacies of their intellectual giants and enrapt mystics, the men and women who scrubbed floors, and those who cared for the dying.
You'll discover countless fascinating and pious stories, prophetic dreams and visions, apparitions of Christ and Our Lady, appearances of the devil in disguise, miraculous healings, episodes of bi-location, stigmata, incorruption after death, and more.
From St. Thomas Aquinas to St. Martin de Porres, in story after story you'll see how God favored these holy men and women in so many surprising
About the Author
---
Kevin Vost, Psy.D., is the author of twenty books including Memorize the Faith! and How to Think Like Aquinas and has taught psychology at Aquinas College in Nashville, Tennessee, the University of Illinois at Springfield, Lincoln Land Community College, and MacMurray College. He is a member of the Research Review Committee for American Mensa, which promotes the scientific study of human intelligence.