My Man's Best Friend (Mass Market)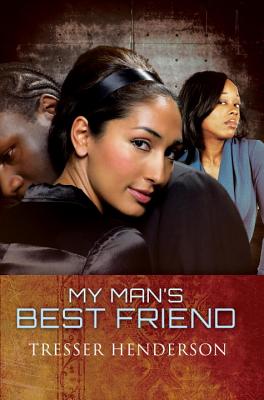 Description
---
All Kea ever wanted was for someone to truly love her. She thought she'd found the man of her dreams in Jaquon, but sitting home waiting for him every night, she realizes she's found a man whose infidelity knows no boundaries.
Derrick is caught between the two most important women in his life—his mother, Shirley, and his girlfriend, Zacariah. Shirley can't understand why her son gave the high-maintenance Zacariah a second chance after her first affair. Derrick finally sees his mother's point of view when he catches Zacariah cheating once again.
When Derrick breaks up with Zacariah, he rushes to Jaquon's house for support from his best friend. Kea is there alone, and before they know it, their mutual pity party turns into some intense passion.
Knowing their first time should have been the last, the two of them can't help but start a smoking hot affair. Zacariah's not having it, though. When she discovers the two of them in bed together, she's determined to get revenge against the woman she believes stole Derrick from her.
Zacariah plans to crash a party at Derrick's house, but she's armed with more than just the news of the affair. The bombshell truth that she's prepared to reveal about Derrick and Kea could be more than any of them is prepared to handle.
Urban Books newcomer Tresser Henderson delivers over-the-top, scandalous drama that is sure to entertain.
About the Author
---
Tresser Henderson was raised in the small town of Skipwith, Virginia. She has an associate degree in computer medical administration and works for a major health insurance company. Her marriage and her children rank at the top of the list of her life's blessings. Having the courage to step out on faith and accomplish her dream of being published comes in second.