Operational Updates
Reopening for in-person browsing: JUNE 6
store hours: 12pm to 6pm everyday
We are still accepting online orders, as well as care package orders at this link.
New Customer Guidelines:
No Mask, No Entry. If you don't have a mask, knock on the door and a staff member will bring you one that you can keep.
Browse with intention. Don't touch every book in the store if you don't have to.
In order to ensure touchless checkout, we are not accepting cash at this time.
Only 7 customers are allowed in the store at one time.
No pets at this time.
Children need to be vigorously supervised; they cannot leave your side while you are browsing.
All seating areas are closed.
Our tea service is currently suspended, but you can still buy the tea leaves to make at home.
Blank Spaces (Toronto Connections #1) (Paperback)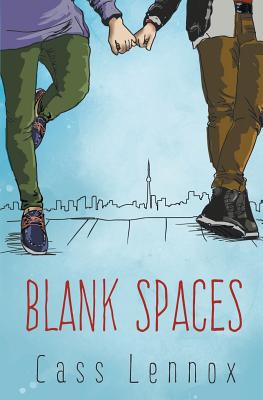 Other Books in Series
This is book number 1 in the Toronto Connections series.
Description
---
Absence is as crucial as presence.
The decision to stop dating has made Vaughn Hargrave's life infinitely simpler: he has friends, an excellent wardrobe, and a job in the industry he loves. That's all he really needs, especially since sex isn't his forte anyway and no one else seems interested in a purely romantic connection. But when a piece is stolen from his art gallery and insurance investigator Jonah Sondern shows up, Vaughn finds himself struggling with that decision.
Jonah wants his men like his coffee: hot, intense, and daily. But Vaughn seems to be the one gay guy in Toronto who doesn't do hookups, which is all Jonah can offer. No way can Jonah give Vaughn what he really wants, not when Jonah barely understands what love is.
When another painting goes missing, tension ramps up both on and off the clock. Vaughn and Jonah find themselves grappling not just with stolen art, but with their own differences. Because a guy who wants nothing but romance and a guy who wants nothing but sex will never work--right? Not unless they find a way to fill in the spaces between them.