The Oscars: My Family Journey with The Lord thus Far (Paperback)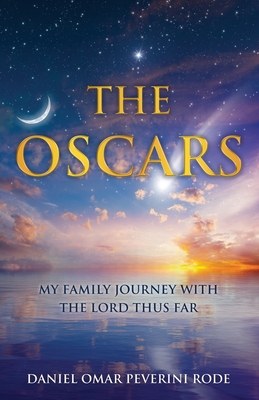 $12.49
Backordered or Out of Print
Description
---
Daniel "Omar" Peverini has a story to share about his journey with the Lord from Argentina to California. The only child from a marriage between school sweethearts, Daniel never dreamed of where his life would take him once he arrived on the shores of the United States.

His new memoir, The Oscars: My Family's Journey with The Lord Thus Far, begins with his grandfather Oscar's birth and integration into an unsettled family setting, led by his strong-willed stepfather. A fast-paced lifestyle of trying to earn money to support his wife and five children tragically led him to end his life, followed by his wife ending her life and leaving their five children as orphans in Argentina.

Even though they were allowed to live with their step-grandfather on his massive ranch, they all began charting their own paths in life. One in particular, Oscar Jr., wanted a better life for himself. When following in the footsteps of his father didn't lead to lucrative fortunes, Oscar decided to settle down with his school sweetheart Elsa and begin a family together. This brought the arrival of Daniel, named Omar in honor of his mother's heritage.

Life in Argentina was idyllic for Omar, but his parents wanted something better so they took the reluctant Omar to California. In time, Omar adjusted, pursued football in school, and co-owned a truck-driving company with his father.

However, when his father became ill, Omar began to wonder if this was what God intended for his path. A near-death experience at age four made Omar aware of God's presence but what else did God have in mind for Omar? As you read his story, you'll begin to see the hand of God becoming evident in certain ways and Omar beginning to embrace the role God has purposed for him.