Otherhood (Paperback)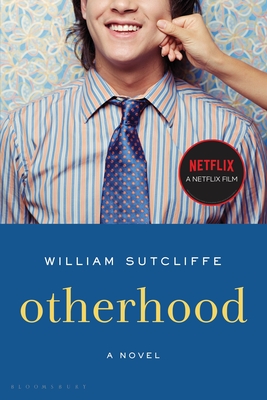 $17.00
Backordered or Out of Print
Description
---
In this witty novel--originally published as Whatever Makes You Happy--that inspired Netflix's major motion picture Otherhood, three mothers try to save their grown sons from themselves.

Gillian, Helen, and Carol are three suburban mothers who have known each other since their respective sons were babies, and have met in a regular coffee group for years. These days, their sons are a bunch of thirty-four-year-old slackers: they have no wives and no children, never call, and seem unlikely to outgrow their post-adolescent lifestyles anytime soon. After yet another fruitless Mother's Day, Carol has an outlandish but irresistible idea: each woman will go drop in on her son for an unexpected weeklong visit and find out what's really keeping him from responsible adult life. Together, and with mixed success, the mothers set out to whip their sons into shape.

Laugh-out-loud funny and remarkably insightful about family life, Otherhood will appeal to parents who yearn for a closer relationship with their adult children, and for the younger generation who seem to want the opposite, but will never quite relinquish the hope that their parents will swoop in and make everything better.
About the Author
---
William Sutcliffe was born in London in 1971. He is the author of five previous novels: the international bestseller Are You Experienced?; The Love Hexagon; New Boy; Bad Influence and, most recently, Whatever Makes You Happy. His work has been translated into more than twenty languages. He lives in Edinburgh.
Praise For…
---
"The characters are glib and likeable . . . Best of all Sutcliffe resists the urge to provide a trio of happy endings. B+" —Entertainment Weekly

"Three Brits named Gillian, Helen and Carol have fulfilling lives of their own, yet each yearns for a deeper relationship with a special someone. In this case, it's with their terminally adolescent 34-year-old sons . . . These are some truly meddling mothers and expertly dissembling sons, and Sutcliffe's handling of the ensuing confrontations is at times hilarious, at times heartbreaking." —Minneapolis Star Tribune

"Very funny . . . A convincing, moving portrait of an evolving relationship between mother and adult son." —Guardian

"A moving meditation on miscommunications between sexes, across generations and over dinner tables." —Financial Times

"An excellent comic novel that interweaves the romance, humor and pathos of three complicated families." —Publishers Weekly

"Impossible not to fall in love with . . . The novel is pure delight." —The Independent