Void Dancer (Tales from the Gemstone Kingdoms #4) (Paperback)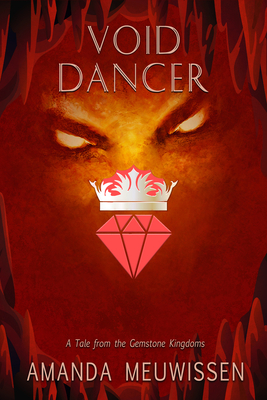 $16.99

NOT ON OUR SHELVES- available for order, usually ships in 1-5 days
Description
---
A brilliant inventor, Enzo Dragonbane has plenty to hide, including his secret identity as the recently deceased king's bastard son. But he's not half as mysterious as Cullen, the man he finds in the caverns. Cullen has no memories at all.

Cullen doesn't know who he is or how he got there, and he certainly doesn't know anything about his strange shadow powers. But he soon learns that memories or not, magic or not, the Ruby Kingdom stands on the brink of civil war. A lower-class group called the Ashen is poised to take advantage of the power vacuum caused by the king's death to fight for equality.

Soon Enzo and Cullen find themselves in the midst of a revolution. As they untangle Cullen's past, they discover they have much in common. But if they're to have any hope of a peaceful life together, they'll have to discover the secret of controlling Cullen's abilities, take sides in the coming fight, and face up to the truth of who they really are.
About the Author
---
Amanda Meuwissen is a queer author with a primary focus on M/M romance. She has a Bachelor of Arts in a personally designed Creative Writing major from St. Olaf College and is an avid consumer of fiction through film, prose, and video games. As the author of LGBTQ+ Fantasy #1 Best Seller, Coming Up for Air, LGBTQ+ Horror #1 Best Seller and #1 New Release, A Delicious Descent, and several other titles through various publishers, Amanda regularly attends local comic conventions for fun and to meet with fans, where she will often be seen in costume as one of her favorite fictional characters. She lives in Minneapolis, Minnesota, with her husband, John, and their cat, Helga.