Operational Updates
Click HERE for the most updated hours, customer guidelines and updates to store policy.
Treasure of the Blue Whale (Paperback)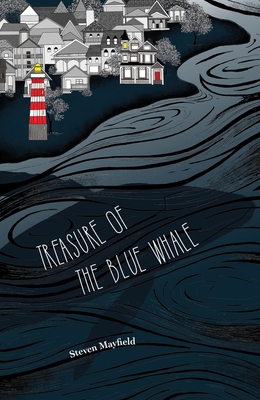 $16.95
Usually Ships in 1-5 Days
Description
---
In this whimsical, often funny, Depression-era tale, young Connor O'Halloran decides to share a treasure he's discovered on an isolated stretch of Northern California beach. Almost overnight, his sleepy seaside village is comically transformed into a bastion of consumerism, home to a commode with a jeweled seat cover, a pair of genuinely fake rare documents, a mail-order bride, and an organ-grinder's monkey named Mr. Sprinkles. But when it turns out that the treasure is not real, Connor must conspire with Miss Lizzie Fryberg and a handful of town leaders he's dubbed The Ambergrisians to save their friends and neighbors from financial ruin. Along the way, he discovers other treasures in the sometimes languid, sometimes exciting days of that long-ago season. He is rich and then he isn't. He learns to sail a boat and about sex. He meets a real actor. He sneaks into villainous Cyrus Dinkle's house and steals his letter opener. He almost goes to jail. He loves Fiona Littleleaf. He finds a father. And best of all, he and little brother, Alex, reclaim their mother from the darkness of mental illness.
About the Author
---
Steven Mayfield is a past recipient of the Mari Sandoz Prize for fiction and the author of Howling at the Moon, a Best Books of 2010 selection by USA Book News. He lives in Portland, Oregon with his wife and three spoiled mutts.
Praise For…
---
"Steven Mayfield crafts this well-conceived plot into a coming-of-age fable that is full of mystery, heroism, familial love, and humanity. It's a genuine, imaginative, and endearing meditation on how a few good people working together can accomplish so much in a weary world." —Dylan Ward, The US Review of Books 

"With Treasure of the Blue Whale, Steven Mayfield has gifted us with a heart-warming depiction of the small-town America of a bygone age, peopled with wonderful characters. It's reminiscent of the likes of Ray Bradbury's Dandelion Wine, with a coming of age tale at its heart but plenty of vignettes scattered throughout to make us laugh, gasp and cheer. You won't read a more charming book this year." —Oliver Kirrage, Publisher of That Guy Reading

"Treasure of the Blue Whale is a charming, nostalgic story full of lively characters, entertaining escapades, and dramatic flourishes, punctuated by moments of delightfully farcical humor." —Catherine Langrehr, Indie Reader

"In the masterful novel Treasure of the Blue Whale, snowballing secrecy and lies are counterbalanced by genuine community warmth." —Karen Rigby, Foreword Reviews

"Readers looking for a slightly stylized yarn of small-town drama will find much to enjoy in this charming book. A whale of a tale concerning a boy who tries to lift everyone's spirits. " —Kirkus Reviews

"In these challenging times, Steven Mayfield's Treasure of the Blue Whale provides an oasis of humor and comfort as it portrays a small town during the Great Depression. Mayfield beautifully depicts the town's characters and what happens to them, creating a novel that's charming and even laugh-out-loud funny." —Blue Ink Review