Lungfish: A Novel (Hardcover)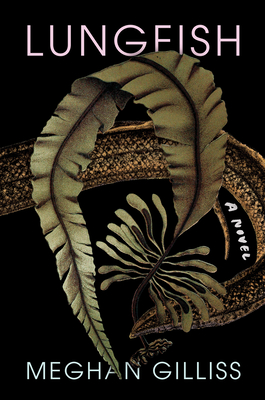 $26.00

NOT ON OUR SHELVES- available for order, usually ships in 1-5 days
Description
---
A New York Times Book Review Editors' Choice

Longlisted for The Center for Fiction 2022 First Novel Prize
Finalist for the Maine Literary Award for Fiction

"Lungfish is a force of nature—a deeply felt marvel of a book that navigates grief, parenthood, and the mysteries of family with unrelenting power and precision. Here is a story about the islands we build and carry with us. Here is storytelling at its best." —Paul Yoon, author of Snow Hunters and Run Me to Earth

Tuck is slow to understand the circumstances that have driven her family to an uninhabited island off the coast of Maine, the former home of her deceased grandmother where she once spent her childhood summers. Squatting there now, she must care for her spirited young daughter and scrape together enough money to leave before winter arrives—or before they are found out.

Relying on the island for sustenance and answers—bladderwrack, rosehips, tenacious little green crabs; smells held by the damp walls of the house, field guides and religious texts, a failed invention left behind by her missing father—Tuck lives moment-by-moment through the absurdity, beauty, paranoia, and hunger that shoots through her life, as her husband struggles to detox.

Exquisitely written and formally daring, Lungfish tells the story of a woman grappling through the lies she has been told—and those she has told herself—to arrive at the truth of who she is and where she must go. Meghan Gilliss's debut is a brilliant and heartbreaking novel about addiction, doubt, marriage, motherhood, and learning to see in the dark.
About the Author
---
MEGHAN GILLISS attended the Bennington Writing Seminars and is a fellow of the Hewnoaks Artist Residency. She has worked as a journalist, a bookseller, a librarian, and a hospital worker, and lives in Portland, Maine. Lungfish is her first novel.
Praise For…
---
A New York Times Book Review Editors' Choice

Finalist for the Maine Literary Award for Fiction
Longlisted for The Center for Fiction 2022 First Novel Prize
A Literary Hub Most Anticipated Book of the Year
A Millions Most Anticipated Book of the Year

"Lyrical . . . Gilliss's language is an elemental force . . . Gilliss's short, artfully titled chapters ('So,' 'Catch,' 'Familiar,') sometimes slip effortlessly into something like poetry . . . Lungfish reads with a slowly building terror . . . Reminiscent of Lydia Kiesling's The Golden State and Stephanie Land's Maid."—Marcy Dermansky, The New York Times Book Review

"A family lives illegally on a Maine island, barely surviving, while a father endures recovery; Gilliss imbues every page with the ache and uncertainty of trying to give a child small pockets of joy under near impossible circumstances. The story is told balletically, compulsively, in short spurts of image and sensation, while also managing to immerse the reader fully in the textures, tastes and sounds of the Maine coast." —Lynn Steger Strong, Los Angeles Times

"A deeply felt and genuinely harrowing story of one family's life on the margins of society, and the conflicts within the family that threaten their already-fragile lives . . . A subtly thrilling experience." —Tobias Carroll, Press Herald

"The novel has the sweep of an epic, and its juxtaposition of natural detail and the detritus of modern life in hardscrabble circumstances makes for an enjoyably uncategorizable reading experience." —Erin Vanderhoof, Vanity Fair, A Best Book of the Year

"The true magic of Lungfish lies in its ethereal language that is both one part dream state and another truly immersive nature guide . . . Lungfish feels right at home amongst other similar books like Sophie Mackintosh's The Water Cure and Sarah Moss's Ghost Wall . . . A miraculous debut from Gilliss, who is definitely an author to watch in these coming years." —Miyako Pleines, Spectrum Culture

"That rare novel of stunning, viscerally alive sentences with an equally propulsive plot . . . This is not a story of addiction where our main investment is with the person struggling with a substance, but of trying to still love and be loved, to retain a sense of being tender, in the wake of addiction's effects . . . Books are often built on action, interaction, reaction, but Gilliss is able to craft a compelling, ultimately capable character while allowing her to stay fully and complicatedly herself." —Lynn Steger Strong, Maine Magazine

"This deeply moving book about motherhood, family, and the pains of addiction will leave a lump in your throat. Gilliss understands grief and puts it on display with such poignancy. Lungfish will engulf you." —Adam Vitcavage, Debutiful

"Lungfish is a masterful study of isolation, disguised as a mystery. Gilliss titrates the story to us in short, concentrated vignettes unmoored from time that culminate in an ending as heart-wrenching as it is elegant." —Arturo Vidich, Electric Literature

"Told in lyrical, first-person fragments as lush, brutal, and self-contained as the island itself, the novel's remote setting occasions an extended study of isolation—the isolating effects of early motherhood, of food scarcity and substance use, and finally, of secrets kept from one's self and loved ones." —Kaitlyn Teer, Ploughshares

"Lungfish is a novel steeped in the harshness and beauty of the natural world, in which islands may be both real and metaphorical, where a woman may be accompanied by child and husband but also alone in navigating grief and responsibility . . . Atmospheric, haunted, but struck through with beauty and love, Lungfish is one to remember." —Julia Kastner, Shelf Awareness

"Experimental in form, Lungfish is segmented into page-length chapters resembling prose poems, mirroring Tuck's own dissociative response to the isolation and scarcity that constrict her life." —Liv Albright, The Millions

"Gilliss' debut novel paints an aching picture of life at the fringes of American society . . . The hallucinatory and poetic prose, including gorgeous descriptions of the island's natural beauty, feels right for a woman who is consumed with hunger not only for food but also for a semblance of normalcy and love. 'Elsewhere in the world, lungfish survive droughts by coating themselves in mud and sinking deep into sleep,' Tuck points out. Survival strategies for humans are a lot more complicated. When society has passed you by, when you have to boil kelp for sustenance, every lived moment is a lesson in how to stay alive." —Booklist (starred review)

"Gilliss is an extraordinary writer; passages of the novel read like poetry, and others read like a lyric essay . . . The peril the family is in keeps the pages flying . . . As startling and intense as the windswept landscape the book depicts." —Kirkus Reviews (starred review)

"Riveting . . . Gilliss shines with a lyrical style and bold, fragmented structure . . . Tuck's resilience makes her an indelible creation. Out of a tangible sense of desperation, Gilliss produces a triumph." —Publishers Weekly (starred and boxed review)

"Lungfish offers up journeys physical and psychic, so it's fitting that it takes place on an island, which is a transitional place. It's about families, past and present, and the lifelines they provide, along with their often tangled confusions. The revelations about the natural world are wonderful, and give a sense of what endures." —Ann Beattie

"This is a novel about the real Maine, one where family and landscape converge to make or break you, where emotions are tied to the weather, to the body, to the past. Meghan Gilliss's exquisite prose and exploratory narrative reflects her main character's searching and conflicted inner dialogue and gives rise to a new kind of heroine: an ordinary woman who survives despite everything against her. Lungfish is broody and breathtaking, like the Maine coast itself. What a soaring debut!" —Kerri Arsenault, author of Mill Town: Reckoning with What Remains