The Mighty Oak (Paperback)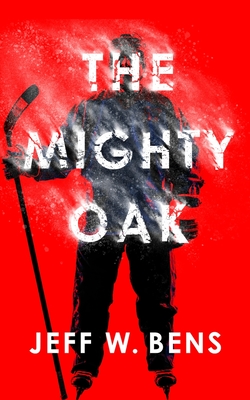 $16.99
Backordered or Out of Print
Description
---
Tim O'Connor is paid to be violent. He plays for the El Paso Storm in the West Texas Hockey League. People call him Oak. He's been an enforcer for longer than his hip or shoulder or back have been able to hold together. He is a broken machine of gristle and rage. And he has been away from home for too long.
He's called back to Boston by his mother's death. There he confronts a life he failed to live, a daughter he doesn't know, and a body that is quickly breaking down. Still, he can't conceive of a future without hockey, even as he chews oxycodone and Adderall to numb his injuries and steady his brain. When a brutal encounter with the police places him in the path of Joan Linney, a haunted public defender, and Kip, a boy with a brave face, Oak and his chance companions roam cold streets from Castle Island to Quincy Point, struggling to believe in a different future.
In spare, potent language, Jeff W. Bens builds a remarkable character from the skates up. The Mighty Oak is a visceral and emotional experience. The fact of Oak's physical existence is powerfully rendered, and the bone-deep transformation of his character is one you will not soon forget.