Lost Believers: A Novel (Hardcover)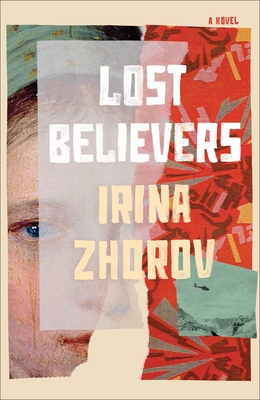 $28.00

NOT ON OUR SHELVES- available for order, usually ships in 1-5 days
Description
---
"A beautiful, mournful novel about faith gravely tempered by grief and the brutal iron of modernity bringing the greatest of losses. Zhorov's voice is fresh and appealing." —Joy Williams, author of The Visiting Privilege and Harrow

A rich, immersive debut novel, inspired by true events, about a meeting between two women in 1970s Soviet Russia—a deeply religious homesteader living in isolation with her family on the Siberian taiga and an ambitious scientist—that irrevocably alters the course of both of their lives.

Galina, a promising young geologist from Moscow, is falling in love with her pilot, Snow Crane, on an expedition for minerals in Siberia. As their helicopter hovers over what should be a stretch of uninhabited forest, they see a small hut and a garden—and, the following day, when they hike from their field camp to the hut, they find a family.

Agafia was born in Siberia into a family of Old Believers, a small sect of Christians who rejected the reforms that shaped the modern Russian Orthodox church. Her parents, fleeing religious persecution four decades earlier, journeyed deep into the snowy wilderness, eventually building a home far away from the dangerous and sinful world. Galina and Snow Crane are the first people she has ever met outside of her immediate household. As the two women develop a friendship, each becomes conflicted about futures that once seemed certain and find themselves straining against their past: Galina can't shake the confines of her Soviet upbringing, and Agafia's focus drifts from her faith to the beauty of the relentlessly harsh taiga. Underneath it all, Galina begins to see how her work opening mines threatens both Agafia and her home, and mirrors the exploitation of the natural world happening across the Soviet Union.

A vivid and illuminating novel about faith, fate, and freedom against the backdrop of 1970s Soviet life, Lost Believers is an unforgettable journey.
About the Author
---
Irina Zhorov was born in Uzbekistan, in the Soviet Union, and moved to Philadelphia on the eve of its dissolution. After failing to make use of a geology degree, she received an MFA from the University of Wyoming. She's worked as a journalist for more than a decade, reporting primarily on environmental issues.
Praise For…
---
"Zhorov deftly explores the landscape of the two women's lives and the choices they must make as their worlds converge, mapping the forces of faith and fate, progress and preservation onto the backdrop of 1970s Soviet life."
—Scientific American

"A beautiful, mournful novel about faith gravely tempered by grief and the brutal iron of modernity bringing the greatest of losses. Zhorov's voice is fresh and appealing."
—Joy Williams, author of The Visiting Privilege and Harrow

"Lost Believers reads like a journey into the heart of a dark Siberian fairytale—Irina Zhorov a guide I trusted and believed in completely, and admired for the compassion she has for her characters, and for the earth itself."
—Carys Davies, author of West and The Mission House

"This hard, beautiful, highly moving novel seems carved straight out of the Siberian landscape it so vividly describes. Whether she is evoking the mountains and woods of the legendary taiga or Moscow in the 1970s, Zhorov writes with vision and clarity. Galina and Agafia and the whole lost world they inhabit come wonderfully alive."
—Laird Hunt, author of Zorrie and This Wide Terraqueous World

"Like the wilds of Siberia—wondrous, ruthless, and full of surprises. A novel about survival, about carving out space for joy in the face of brutality, about staying and about leaving, about choosing between freedom and the people you love."
—Ash Davidson, author of Damnation Spring