Operational Updates
Click HERE for the most updated hours, customer guidelines and updates to store policy.
Just Between Us (Hardcover)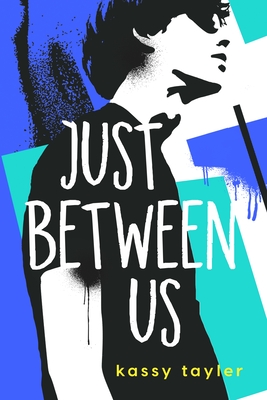 $17.99
Coming Soon - Available for Pre-Order Now
Description
---
Don't look at her, don't look at her, don't look at her. I haven't seen her since she got arrested. I try not to look and I don't want anyone in the courtroom to know I'm looking. Instead I look down at the silk tie I got for the homecoming dance but let my eyes dart back up and hope that my hair hides where I'm looking.

She looks a lot older than I remember. Harsher. Thinner. Her mouth—God the things she did with that mouth—is set in a frown and lines have formed around it. She's only twenty-eight but now she looks forty.

She's staring at me. Like she's trying to tell me something. What am I supposed to do? Lie? We got caught doing it. There's no way I can lie my way out of that. Her douchebag of a husband sits behind her. Asshole. If he hadn't been such a jerk, hitting her and always telling her what a loser she is, then she wouldn't have needed me.

No matter how many ways they spin it, I was not the victim. I knew exactly what I was doing. I take a deep breath and remember the first time I met Mrs. Anderson… Monica. It's time for me to tell my side of the story.
About the Author
---
KASSY TAYLER has always been a writer. Since the beginning of her memories, her biggest desire has been to put words to paper. Now she is living her dream and has several published novels to her credit in multiple genres. Her books include Ashes of Twilight, Shadows of Glass, and Remnants of Tomorrow. She's been married for several years to the man of her dreams. They've raised two exceptional sons. Tayler lives within the shadow of Pilot Mountain, North Carolina with her husband, her doxie, Cody, and two cats who continually make life interesting.