Operational Updates
Reopening for in-person browsing: JUNE 6
store hours: 12pm to 6pm everyday
We are still accepting online orders, as well as care package orders at this link.
New Customer Guidelines:
No Mask, No Entry. If you don't have a mask, knock on the door and a staff member will bring you one that you can keep.
Browse with intention. Don't touch every book in the store if you don't have to.
In order to ensure touchless checkout, we are not accepting cash at this time.
Only 7 customers are allowed in the store at one time.
No pets at this time.
Children need to be vigorously supervised; they cannot leave your side while you are browsing.
All seating areas are closed.
Our tea service is currently suspended, but you can still buy the tea leaves to make at home.
The Patient (Compact Disc)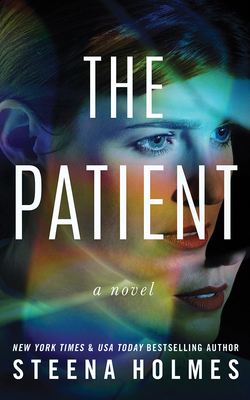 $24.99
Usually Ships in 1-5 Days
Description
---
A therapist must face her own worst fear--one of her patients is a serial killer.
Danielle Rycroft suspects someone close to her has a dark secret. In the confidential setting of therapy, her patients share their anxieties and fears. Now, with a string of murders in town putting her on edge, Danielle's own worries come close to eclipsing her patients'. In each case, the pattern is the same: parents killed while their children sleep blissfully unaware in their beds. Her best friend, Detective Tami Sloan, is the only person she has confided in.
Danielle believes that there's still a secret one patient has yet to share. But which one? Behind a familiar face is a stranger who'll do anything to hide their worst compulsions. The anxiety brings Danielle to her own therapist's office, seeking counsel and comfort. But what is she willing to risk, and how much closer must she get, to stop them?