Operational Updates
Reopening for in-person browsing: JUNE 6
store hours: 12pm to 6pm everyday
We are still accepting online orders, as well as care package orders at this link.
New Customer Guidelines:
No Mask, No Entry. If you don't have a mask, knock on the door and a staff member will bring you one that you can keep.
Browse with intention. Don't touch every book in the store if you don't have to.
In order to ensure touchless checkout, we are not accepting cash at this time.
Only 7 customers are allowed in the store at one time.
No pets at this time.
Children need to be vigorously supervised; they cannot leave your side while you are browsing.
All seating areas are closed.
Our tea service is currently suspended, but you can still buy the tea leaves to make at home.
Sweatpants Season (Paperback)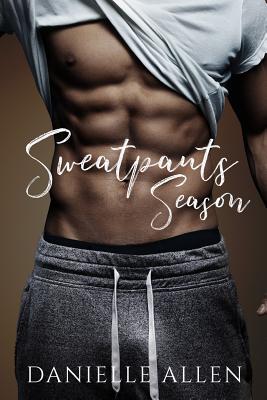 Description
---
He has a big...smile. It was the first thing I noticed that day until he stood. His grey sweatpants hung off his hips and I didn't want to look. I really didn't. I'm a feminist. I don't believe in objectifying men. I don't catcall men. I don't ogle the bodies of men. I don't view men as objects of my affection rather than complex people with feelings, wants, and needs of their own. I don't treat men the way society often treats women. I treat men the way I want to be treated as a woman-with respect So, when Carlos ran into me while I was reviewing my interview questions in the park, it surprised me to see my photography classmate out of context. I was also surprised to see as much of him as I did. It wasn't just that it caught my eye. It was the fact that it held my attention. It wasn't just that it was large. It was the fact that it was visibly large. It wasn't just that it was Carlos Richmond. It was the fact that I am Akila Bishara. And I am not seduced by anything other than intelligent conversation, witty rapport, and meaningful actions. I am not seduced by a dick print. I am not. Seriously, I'm not.