I Kissed a Girl (Paperback)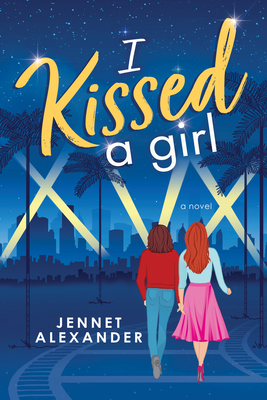 Description
---
Can an up-and-coming horror actress
and the makeup artist for her newest "creature feature"
turn on-set chemistry into the romance of a lifetime?
Lilah Silver's a young actress who dreams of climbing out of B-list stardom. She's been cast as the lead in what could be her breakout performance…but if she wants to prove herself to everyone who ever doubted her, she's going to need major help along the way.
Noa Birnbaum may be a brilliant makeup artist and special effects whiz-kid, but cracking into the union is more difficult than she imagined. Keeping everyone happy is a full-time job, and she's already run ragged. And yet when the beautiful star she's been secretly crushing on admits to fears of her own, Noa vows to do everything in her power to help Lilah shine like never before.
Long hours? Exhausting work? No problem. Together they can take the world by storm…but can the connection forged over long hours in the makeup chair ever hope to survive the glare of the spotlight?
About the Author
---
Jennet Alexander has been a game designer, a teacher, a singer, a Riot Grrrl, a terrible guitar player, and an adequate crew tech and department head for both stage and screen. She grew up queer in the heart of a large Jewish community in Toronto, Canada, and now lives in a much smaller one with her partner, two kids, and two cats. Most of her wardrobe is still black. Noa and Lilah is her first rom-com. You can follow Jennet on Twitter at @jennetalexander, and find updates at her website, www.jennetalexander.com.
Praise For…
---
"With hints of Casey McQuiston, a quirky supporting cast, and undeniable heart, this makes a charming addition to the growing list of New Adult queer rom-coms." — Publishers Weekly

"A fast read filled with warmth, romance, coming out, vivid supporting characters, and a behind-the-scenes peek at Hollywood...A charming entry in the new adult queer romantic comedies trend in the vein of Casey McQuiston and Alexis Hall." — Booklist