The Sun and Its Shade (The Night and Its Moon) (Paperback)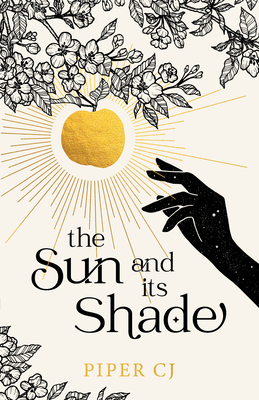 Description
---
I love you...
Nox's tear-filled words echo across the sand as she and Amaris are torn apart. They've battled fiercely to find each other again, and have barely reunited when Amaris is taken away by the queen's dragon.
Injured and desperate, Amaris is forced to navigate her new surroundings with the help of Raascot's enigmatic general if she hopes to stay alive. At the same time, across the land and running out of options, Nox forms a partnership with the continent's league of peacekeeping assassins, begging their help to find Amaris and forge some stability between the kingdoms.
As wounds heal and new relationships blossom, Nox and Amaris must confront impossible obstacles and stretch their magic to its limits if they are ever to create a world that might finally reunite them for good. The odds are narrow, the stakes are high, and one question remains: Is it fate, love, or something else entirely that binds these two women together?
In the enthralling follow-up to The Night and Its Moon, bestselling author Piper CJ redefines love and trust through an authentic fantastical portrayal of queer experiences, found family, and the gray areas that define us all.
About the Author
---
Piper C.J., author of the bisexual fantasy series The Night and Its Moon, is a photographer, hobby linguist, and french fry enthusiast. She has an M.A. in Folklore, and a B.A. in Broadcasting, which she used in her former life as a morning show weather girl, hockey podcaster, and in audio documentary work. Now when she isn't playing with her dogs, Arrow and Applesauce, she's making tiktoks, studying fairy tales, or writing fantasy very, very quickly.