Operational Updates
Click HERE for the most updated hours, customer guidelines and updates to store policy.
Emergence A Path to Presence: Discover Your True Inner Self for a More Fulfilled Life (Paperback)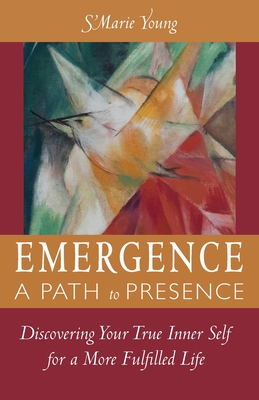 $24.99

NOT ON OUR SHELVES- available for order, usually ships in 1-5 days
Description
---
S'Marie Young has written a captivating book about her journey of awakening and has managed to make - through her engaging writing style and ability to tell her story -that which is personal into something beautifully universal.
Ginger Lapid-Bogda PhD, author of What Type of Leader Are You? Using the Enneagram System to Identify and Grow Your Leadership Strengths and Achieve Maximum Success
Conscious leadership coach, S'Marie Young uses her life stories as transformative fuel to show how challenges and hurt, when embraced, shape you into who you are meant to be. Reclaim inner power and take a self-discovery journey to bring to light all that keeps you from your true self. Trusting inner wisdom, embodying an authentic presence creates a fulfilled life of greater connection, meaning and purpose. From self-leadership comes conscious leadership. It is a story and guide for the journey of awakening and transformation. Stepping back, examining one's life, discovering the influences that shaped you, empowers you to find your voice and stand in your truth. Letting go of the past and living fully in the present allows you to experience all the moments of your life and reorients the future. Through her revelations, you are invited to connect with your innermost heart. With vulnerability and intimacy, Young, in prose and poetry, shares her journey of awakening to her true inner self. From California beaches to India, she tells stories of transformation: pain, joy, setbacks, and growth. A business leader with a thirty-year commitment to meditation and self-development, Young uses her life as a backdrop to wisdom gained from business, philosophy, spirituality, and neuroscience, making them accessible. Her guidelines make your journey to self-leadership clearer and more impactful. As you are encouraged to make peace with your past, she asks important questions to reveal what keeps you from a more fulfilled life: Have you accomplished everything you set out to do? Do you have an incessant inner critic keeping you from really going for it? What works in your life and what does not? Young uses the Enneagram, a map of personality, to explore how wisdom of head, heart, and body helps you be fully present. Learning to deeply trust yourself comes from connecting to your true nature. It is a journey within, coming home to your inner self. She asks powerful questions: Coming home to what? What else is there beyond my perception? Where did I come from and why am I here? Young says, "It is in the stillness of mind and body that Essence is revealed". The language of poetry and dreams open a portal into your true self. There is an inner guide that is always present to lead you to right action. Through her revelations, you are invited to connect with Essence residing in your heart. This book shows how to find your voice, stand in your truth, and center within to create an authentic presence and life of deep connection. This results in quality relationships, greater purpose, meaning, contribution and impact. This book is for you if you are a seeker, conscious leader, or someone who desires a more fulfilled life.