Baker Thief (Paperback)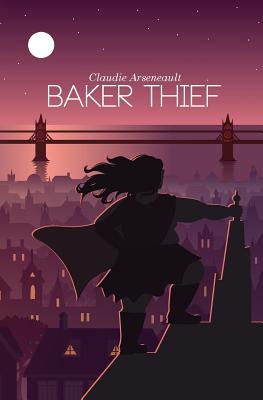 List Price: $20.00
Our Price: $14.00
(Save: $6.00 30%)
Description
---
Ad le has only one goal: catch the purple-haired thief who broke into her home and stole her exocore, thus proving herself to her new police team. Little does she know, her thief is also the local baker.
Claire owns the Croissant-toi, but while her days are filled with pastries and customers, her nights are dedicated to stealing exocores. These new red gems are heralded as the energy of the future, but she knows the truth: they are made of witches' souls.
When her twin--a powerful witch and prime exocore material--disappears, Claire redoubles in her efforts to investigate. She keeps running into Ad le, however, and whether or not she can save her sister might depend on their conflicted, unstable, but deepening relationship.
---------------
BAKER THIEF is the first in a fantasy series meant to reframe romance tropes within non-romantic relationship and centering aromantic characters. Those who love enemies-to-lovers and superheroes should enjoy the story