Operational Updates
Click HERE for the most updated hours, customer guidelines and updates to store policy.
How to Talk Dirty: Drive Your Lover Wild and Become Your Partner's Sexual Obsession by Learning to Talk Dirty in Your bed. (Paperback)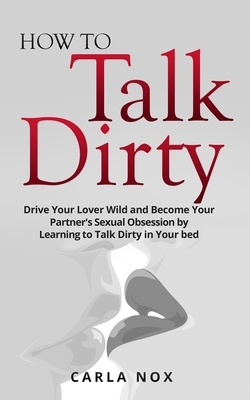 $23.95
Email or call for price
Description
---
★ 55% OFF for Bookstores ★Do you find yourself wondering how to spice up or rekindle your sex life?Want to make sex more exciting, express your inner desires comfortably, or remove that awkward silence?Or simply want to find a clever way to connect with your partner intimately when you're apart?
Regardless of what level of dirty talking you and/or your partner are at, this book can help to increase understanding of the role dirty talk plays, get into the basics, and improvise from examples. Here are some things you'll find:
Why people should engage in dirty talking
What are the kinds of dirty talking
One-hundred-thirty-plus dirty talking examples
Talk dirty by phone (sexting/phone sex)
How to talk dirty in public
Many different examples of flirty talk phrases
The don'ts of dirty talking
And much more....
No one gets it perfect the first time. Don't beat yourself up if something comes out of your mouth that you didn't like or that made you get mixed up. Your partner is going to be focused on the fact that you are very interested in them and that they are very turned on by it They aren't going to be criticizing every word you said.
Take it slowly and let the nature process unfold. From the signals your partner gives you, you will be able to tell if you should proceed or if you should back off. There is a very good chance they are going to love it
Buy it NOW and let your customers get addicted to this amazing book