Operational Updates
Click HERE for the most updated hours, customer guidelines and updates to store policy.
The Essence of Perfume (Hardcover)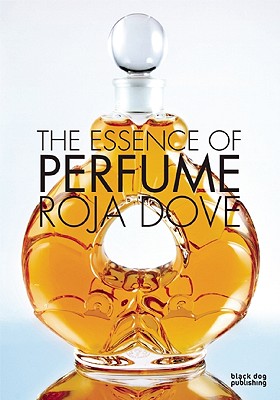 $29.95
Email or call for price
Description
---
Perfume has always been an exclusive industry, from its early days with France quickly claiming the title as the premier centre of the perfume industry to the current multi-million dollar industry retaining its image of luxury and glamour. In The Essence of Perfume the story of perfume, from ancient Egypt where the fragrance Kypi induced mass surrender when it was offered in worship to the sun god, through the rivalry between Coco Chanel and Elsa Schiaparelli, and up to modern day celebrity fragrances, is told by the world expert in perfume.

Roja Dove is without doubt the world's leading fragrance authority. Described not only as a perfume historian but also a storyteller, Dove's genuine passion and often risqué wit are infused within the pages of this authoritative guide to the world of perfume. The book includes chapters encompassing the social and scientific history of scent. Our sense of smell is discussed, focusing on how it has evolved and why we respond to odors in the way we do. The birth of the modern perfume industry is outlined, looking into society's attitude to fragrance and the progress towards perfumery as we know it. The techniques involved in the process of making perfume are detailed including the methods of extraction used to obtain the essential oils that form the building blocks of perfumery. Furthermore, the raw materials of perfume and their olfactory qualities are explored, leading onto how a perfumer constructs a fragrance and the principle styles and strengths of fragrance that are created.

Dove then goes on to look at the great creations in perfumery from 1889, decade by decade with descriptions and their socio-economical context. The perfumers and the stories behind the houses are discussed revealing the characters that have revolutionized the industry, told with Roja's knowledge and humor. In a beautifully photographic section the bottles and the crystal houses are explored with the iconic bottles they produced. Roja also looks towards the future of the perfume industry and how celebrities, and their fans, have influenced this.
About the Author
---
Roja Dove is the world's leading authority on fragrance. He began his career at Guerlain and 6 years later was bestowed the title of 'Professeur de Parfums'. Roja is a perfumer and creates his own bespoke fragrances for an exclusive clientele in addition to running The Roja Dove Haute Parfumerie in Harrods. He has written for "Vanity Fair," "The Sunday Times" and "Wallpaper" and has lectured around the world including the V&A.
Praise For…
---
"Fragrance fans will find heaven within the pages of this beautifully illustrated book…Delicious." Grazia

"Professeur de parfums Roja Dove has siphoned his encyclopedic knowledge of all things perfume into a coffee table-worthy volume." Vogue USA