Operational Updates
Reopening for in-person browsing: JUNE 6
store hours: 12pm to 6pm everyday
We are still accepting online orders, as well as care package orders at this link.
New Customer Guidelines:
No Mask, No Entry. If you don't have a mask, knock on the door and a staff member will bring you one that you can keep.
Browse with intention. Don't touch every book in the store if you don't have to.
In order to ensure touchless checkout, we are not accepting cash at this time.
Only 7 customers are allowed in the store at one time.
No pets at this time.
Children need to be vigorously supervised; they cannot leave your side while you are browsing.
All seating areas are closed.
Our tea service is currently suspended, but you can still buy the tea leaves to make at home.
The Valley of the Shadow of Death (Paperback)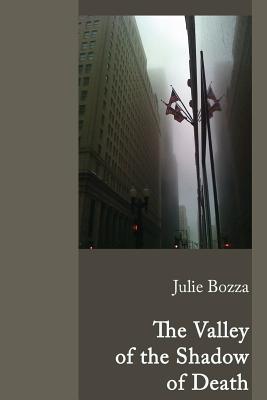 Description
---
Joshua Delaney and Carmine Angelo Trezini, cop and mobster, should have absolutely nothing in common; yet, accidentally brought together, they rapidly became both lovers and allies against important crime figure Matthew Picano. Of course, taking down a man like that was never going to be easy - but Josh has no idea of the scale of the sacrifice he will eventually be called upon to make.
About the Author
---
I was born in England and lived most of my life in Australia before returning to the UK a few years ago; my dual nationality means that I am often a bit too cheeky, but will always apologize for it. I have been writing fiction for almost thirty years, mostly for the enjoyment of myself and my friends, but writing is my love and my vocation so of course that's where my dreams and ambitions are. In the meantime, technical writing helps to pay the mortgage, while I also have fun with web design, reading, watching movies and television, knitting, and imbibing espresso. If you would like to know more, please come and join the conversation at juliebozza.com