Flatlands (Paperback)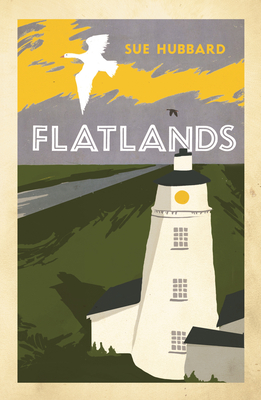 $16.95

NOT ON OUR SHELVES- available for order, usually ships in 1-5 days
Description
---
A moving tale of unlikely friendship and the beauty of nature, set in the wild wetland landscape of the English Fens during World War II

Perfect for fans of Atonement, this gorgeous coming of age explores the connection between Philip, a conscientious objector, and Freda, a young London evacuee housed by a cruel family

Freda is a twelve-year-old evacuee from East London, who has been sent away at the start of the war, leaving behind everything familiar to her, to escape the expected German bombing.

In her new temporary home in Lincolnshire, Freda finds herself billeted with a strange, cold and, ultimately, abusive couple, whose lives mirror the barren landscape in which they live a hand to mouth existence, based upon subsistence farming and poaching. There, deprived of any warmth, she meets a young man - Philip Rhayader -a conscientious objector who has left Oxford and his prospective vocation in the church following a nervous breakdown.

Together they explore the wild, beautiful landscape of the Wash, teeming with migrating birds, and nurse an injured goose back to health. As they do so, Philip introduces Freda to the wonders of the natural world and its enduring power to heal.
About the Author
---
Sue Hubbard is an award-winning poet, novelist and freelance art critic. She has previously published in the UK three acclaimed novels and numerous collections of poetry, and was commissioned to create London's largest public art poem at Waterloo. Flatlands, her Pushkin Press U.S. debut, was loosely inspired by Paul Gallico's classsic wartime novella The Snow Goose, and will be followed by Girl in White, historical fiction about the artist Paula Modersohn-Becker.
Praise For…
---
"An enthralling novel that vividly maps the lay of a land and expertly evokes the tension of an era."
--Minneapolis Star Tribune

"Vivid... successfully evokes the aching beauty of the bleak, watery landscape alive with bird life… A wartime parable of friendship and connection."
--Kirkus Reviews

"A tender portrait of wartime youth [with] an elegiac, gentle quality, evoking the Wash as "a place between somewhere and nowhere, one of the last wildernesses in England". A novel of tender quiet voices, and grace."
--The Guardian

"Beautifully-written, and highly evocative of the remote Lincolnshire landscape, the Second World War and the two people whose loneliness brings them together for a life-changing time... Altogether a fine period novel, full of quiet drama and sorrow at loss, cruelty and mortality."
--Amanda Craig, author of The Golden Rule

"Compelling and beautifully intimate. A classic piece of storytelling."
--Toby Litt

'A haunting and lyrical novel about loneliness and the compensations of the natural world, art and unlikely friendships. The characters of an unhappy evacuee from the East End and a conscientious objector will draw you in as they search for some kind of peace in the wide open landscapes of the fens and the story moves them to their own inevitable crises."
--Maggie Brookes, author of The Prisoner's Wife

"Precise in its historical detail and admirable in its evocation of the large skies and isolation of its setting, this is a moving study of an unlikely friendship and the healing power of the natural world."
--Sunday Times, best historical fiction

"A compelling story… ingenious and heartfelt."
--Perspective Magazine

"Does an excellent job of conjuring the consolations that can be found from withdrawing into nature, where the changing of the seasons and the routines of the wildlife offer their own companionship... Hubbard's Lincolnshire Fens are imagined in all their bleakness and beauty. In the process, she reveals the depths of feeling that can be found in even the flattest places."
--The Tablet