What the Heart Wants (Paperback)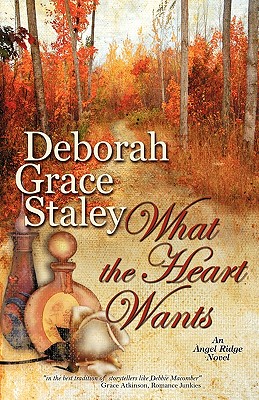 $14.95
Backordered or Out of Print
Description
---
Candi Heart is layers of mystery in a very appealing package. A lethal combination for Sheriff Grady Wallace. With a nickname like "Candi Heart" and a plan to open a frilly lingerie and perfume shop called Heart's Desire, Lark Hensley knows she may raise some eyebrows by moving to quiet little Angel Ridge, Tennessee. She hopes no one remembers that the women in her family were once accused of being seductive witches by townsfolk, and that decades ago her moonshiner grandpa committed a deadly crime.
Lark has questions she can't answer and secrets she doesn't want to share, especially with Angel Ridge Sheriff Grady Wallace, even if Grady is hard to resist. Grady falls hard and quick for the new mystery woman in town, though he's determined to find out what she's hiding. Angel Ridge's one-woman Welcome Committee, Dixie Ferguson, has taken a liking to Candi Heart, and Dixie's instincts about newcomers are rarely wrong.
But maybe not this time . . .
Grady never intended to follow the Wallace family tradition of lawmen, but when his father died young, rebellious Grady grew quickly into the role of staunch town defender. Candi Heart may not have meant to bring trouble to his town, but she has. Someone does remember her family. That someone wants her to leave . . . or die. An unknown driver tries to run her down. Her shop is broken into. Rumors begin to swirl. Suddenly Grady is caught between his duty and his heart's desire for Candi Heart.