Operational Updates
Click HERE for the most updated hours, customer guidelines and updates to store policy.
Vow of Celibacy (Paperback)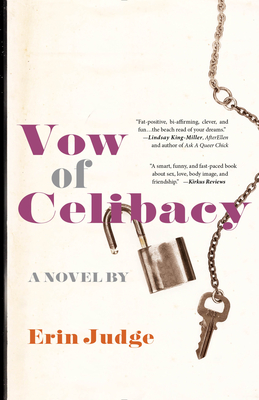 $15.95
Email or call for price
Description
---
Natalie has made a promise: a vow of celibacy, signed and witnessed by her best friend. After a string of sexual conquests, she is determined to figure out why the intense romantic connections she's spent her life chasing have left her emotionally high and dry. As Natalie sifts through her past and her present, she confronts her complicated feelings about her plus-sized figure, her bisexuality, and her thwarted career in fashion design. Piecing together toxic relationship patterns from her past, Natalie finds herself strutting down fashion runways and rekindling her passion for clothing design in the present. All the while, her best friend, Anastaze, struggles with her own secret--whether or not to reveal her true identity to the thousands of fans of her popular blog and her potential first sexual partner. Clever, sexy, and hilarious, Vow of Celibacy delves into the perilous terrain of love and relationships, the uncertainty of early adulthood, and the sustaining force of friendship. This is an irresistible novel about the stories we can't help but tell ourselves about others, and it captures in perfect pitch what it's like to be a young woman coming of age in America today.
About the Author
---
Erin Judge spent half her childhood in Brooklyn and the other half in Plano, Texas, and somehow grew up to be a plus-sized bisexual nightclub entertainer who also writes literary fiction.

Erin s first stand-up comedy CD, "So Many Choices," was released by Rooftop Comedy Productions in 2012. She tours nationally with the Pink Collar Comedy Tour, has headlined the Women in Comedy Festival, and has appeared on Comedy Central s "Live at Gotham" and NBC's "Last Comic Standing." Her work as a stand-up comic has been written about in the pages of "The New York Times," "Time Out New York," and "The Boston Globe." Her writing has been featured in "VanityFair.com," "Salon," "Thought Catalog," the "Dallas Observer," and "The Boston Phoenix," among others.

Erin lives in Los Angeles and performs all over the world.

"