Operational Updates
Reopening for in-person browsing: JUNE 6
store hours: 12pm to 6pm everyday
We are still accepting online orders, as well as care package orders at this link.
New Customer Guidelines:
No Mask, No Entry. If you don't have a mask, knock on the door and a staff member will bring you one that you can keep.
Browse with intention. Don't touch every book in the store if you don't have to.
In order to ensure touchless checkout, we are not accepting cash at this time.
Only 7 customers are allowed in the store at one time.
No pets at this time.
Children need to be vigorously supervised; they cannot leave your side while you are browsing.
All seating areas are closed.
Our tea service is currently suspended, but you can still buy the tea leaves to make at home.
The Engagement Game (Paperback)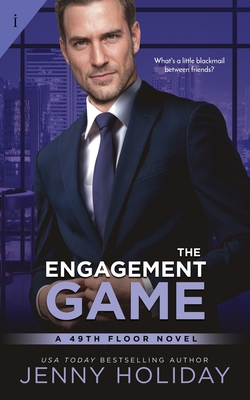 $15.99
Usually Ships in 1-5 Days
Description
---
What's a little blackmail between friends? The black sheep of the old-money Rosemanns, advertising executive Marcus has made his own way in the world-and done extremely well for himself-but his family is still pressuring him to join their investment firm and settle down with a quiet, unobjectionable girl. Which is why the sexy Rose Verma is the perfect date for his family's charity ball. A bleeding-heart lefty from the wrong side of the tracks, Rose has never met a stray dog she didn't love or a polka-dotted mini-dress she couldn't rock. Marcus has enough dirt on Rose to "convince" her to play along. And if he lets it slip that they're engaged, all the better. But all's fair in love and blackmail, and Rose is ready to play a few cards of her own...